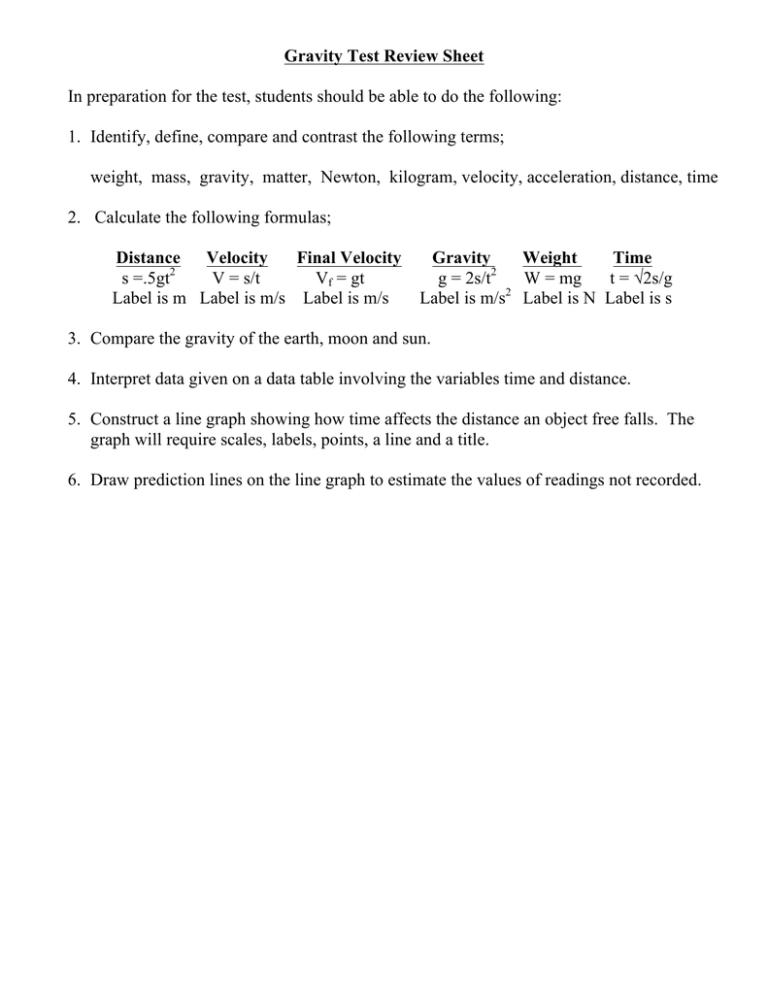 Gravity Test Review Sheet
In preparation for the test, students should be able to do the following:
1. Identify, define, compare and contrast the following terms;
weight, mass, gravity, matter, Newton, kilogram, velocity, acceleration, distance, time
2. Calculate the following formulas;
Distance Velocity
Final Velocity
2
s =.5gt
V = s/t
Vf = gt
Label is m Label is m/s Label is m/s
Gravity
Weight
Time
2
g = 2s/t
W = mg
t = √2s/g
2
Label is m/s Label is N Label is s
3. Compare the gravity of the earth, moon and sun.
4. Interpret data given on a data table involving the variables time and distance.
5. Construct a line graph showing how time affects the distance an object free falls. The
graph will require scales, labels, points, a line and a title.
6. Draw prediction lines on the line graph to estimate the values of readings not recorded.