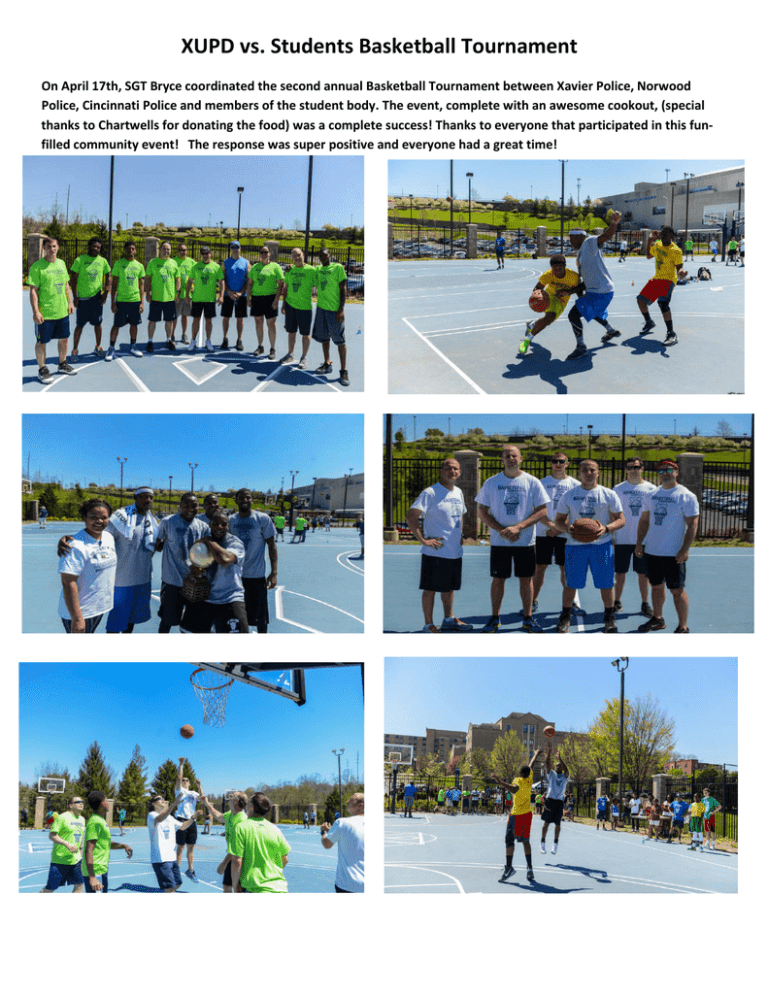 XUPD vs. Students Basketball Tournament
On April 17th, SGT Bryce coordinated the second annual Basketball Tournament between Xavier Police, Norwood
Police, Cincinnati Police and members of the student body. The event, complete with an awesome cookout, (special
thanks to Chartwells for donating the food) was a complete success! Thanks to everyone that participated in this funfilled community event! The response was super positive and everyone had a great time!
!