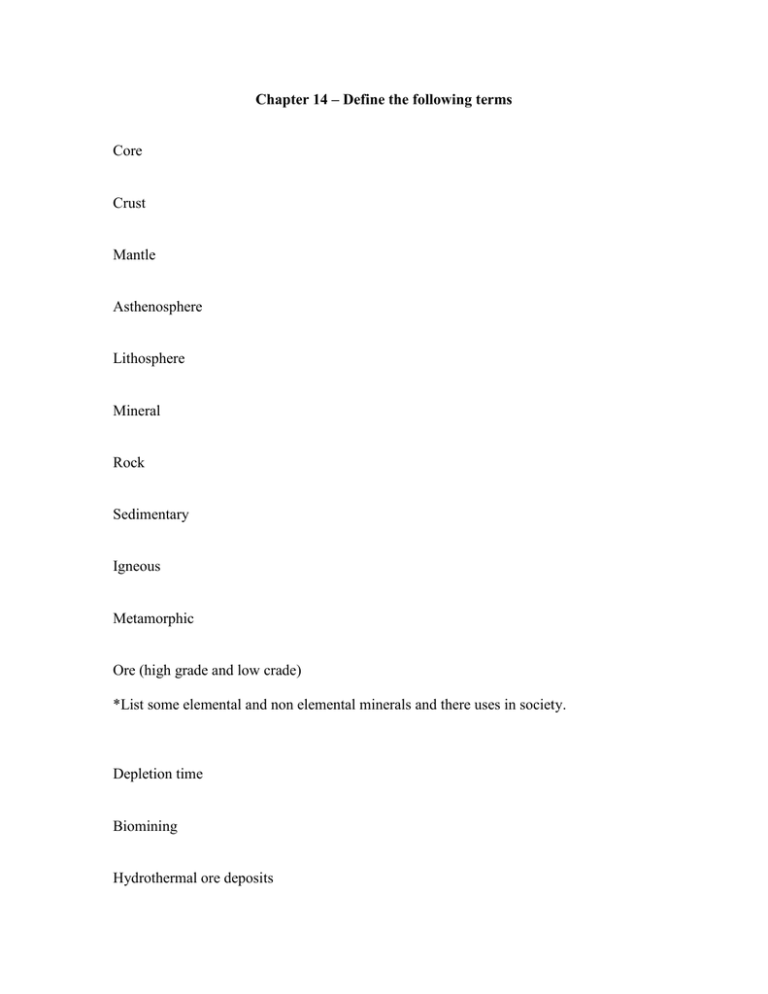 Chapter 14 – Define the following terms
Core
Crust
Mantle
Asthenosphere
Lithosphere
Mineral
Rock
Sedimentary
Igneous
Metamorphic
Ore (high grade and low crade)
*List some elemental and non elemental minerals and there uses in society.
Depletion time
Biomining
Hydrothermal ore deposits
Black smokers
Manganese nodules
Overburden
Spoils
Tailings
Smelting

Compare the flowing mining techniques to one another: area strip, contour strip,
mountain top removal, subsurface mining

What are the environmental impacts of these mining methods
What is acid mine drainage?
14.5
Describe how mining can cause at least three different geological hazards.