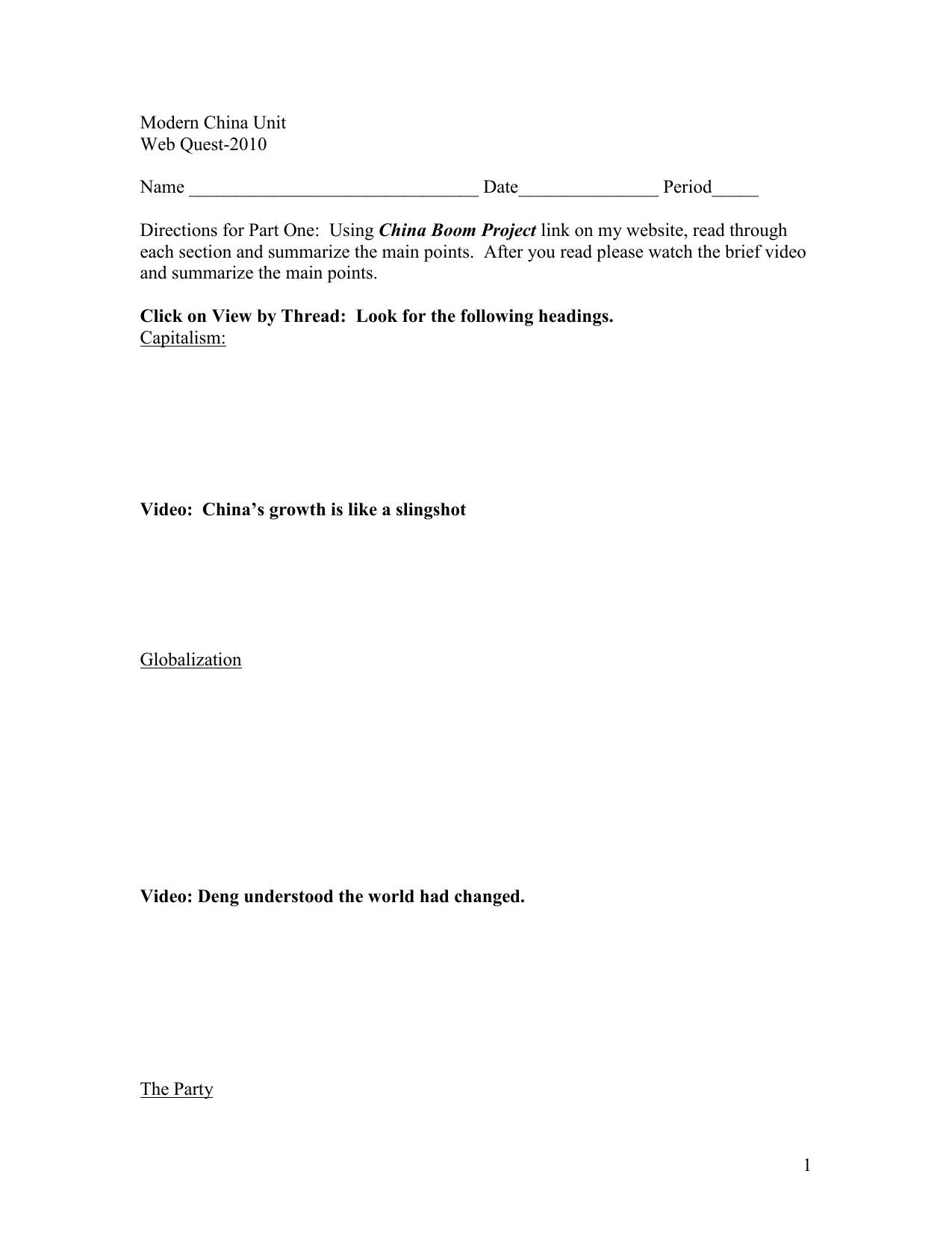 Modern China Unit Web Quest-2010 Name _______________________________ Date_______________ Period_____ Directions for Part One: Using
China Boom Project
link on my website, read through each section and summarize the main points. After you read please watch the brief video and summarize the main points.
Click on View by Thread: Look for the following headings.
Capitalism:
Video: China's growth is like a slingshot
Globalization
Video: Deng understood the world had changed.
The Party 1
Video: Autocracy and Economic Freedom brought Growth: Now go to Asia Society Link from my webpage.
In search box on top right type:
Clearing the Air.
Watch the video Longing for Blue Skies and answer the following questions.  What does Fazhan mean?  What are the three main causes of pollution in China?  What do they mean by the term "industrial dumping ground of the world"?  How do Americans compare to Chinese in regards to amount of greenhouse gases emitted?  What is the new common enemy of China, the U.S. and the world? What is the icon Room with the View presenting (at top of page)? Click on Statistically Speaking. Click on Blue Sky Days.  What is a Blue Sky day?  What has been done to improve Beijing's air? 2
3