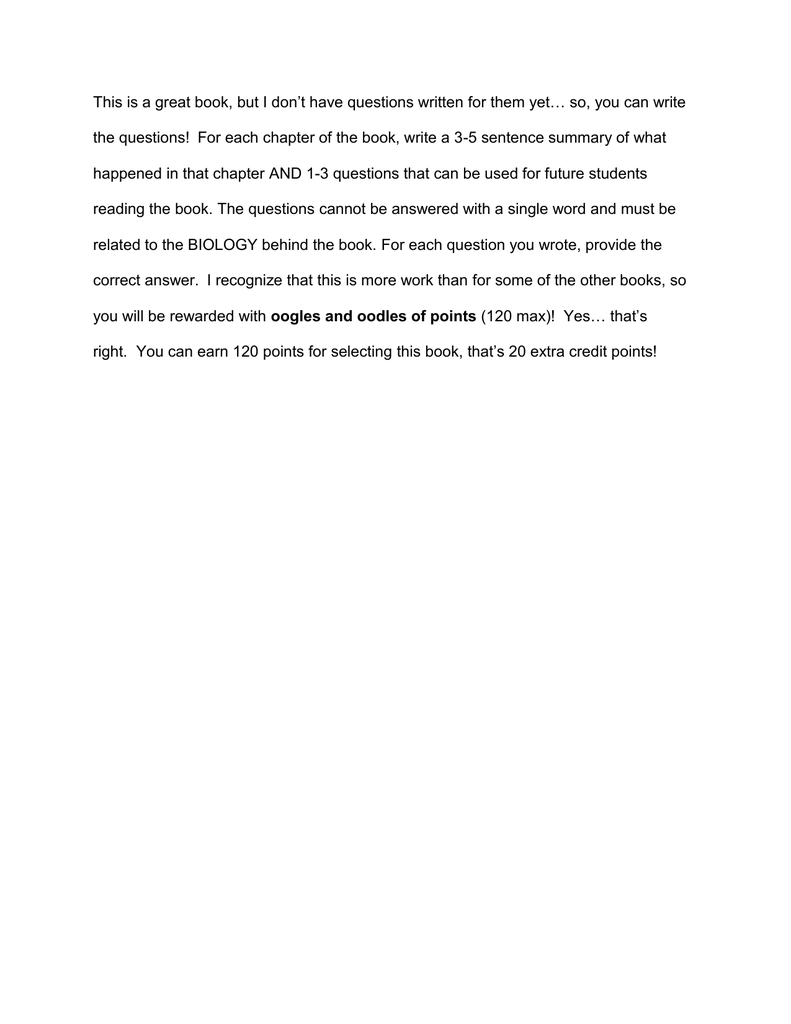 This is a great book, but I don't have questions written for them yet… so, you can write
the questions! For each chapter of the book, write a 3-5 sentence summary of what
happened in that chapter AND 1-3 questions that can be used for future students
reading the book. The questions cannot be answered with a single word and must be
related to the BIOLOGY behind the book. For each question you wrote, provide the
correct answer. I recognize that this is more work than for some of the other books, so
you will be rewarded with oogles and oodles of points (120 max)! Yes… that's
right. You can earn 120 points for selecting this book, that's 20 extra credit points!