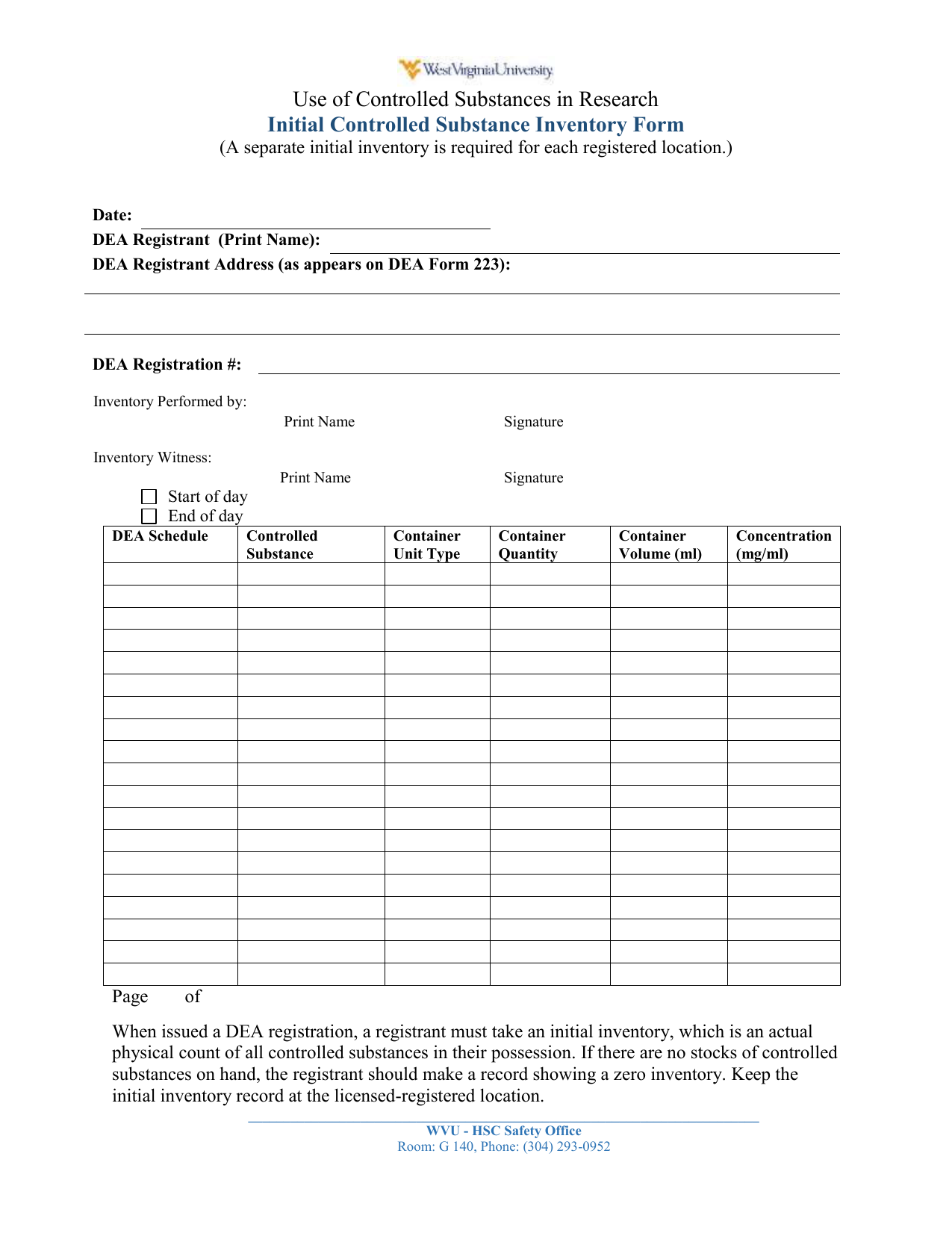 Use of Controlled Substances in Research
Initial Controlled Substance Inventory Form
(A separate initial inventory is required for each registered location.)
Date:
DEA Registrant (Print Name):
DEA Registrant Address (as appears on DEA Form 223):
DEA Registration #:
Inventory Performed by:
Print Name Signature
Inventory Witness:
Signature Print Name
Start of day
End of day
DEA Schedule Controlled
Substance
Container
Unit Type
Container
Quantity
Page of
Container
Volume (ml)
Concentration
(mg/ml)
When issued a DEA registration, a registrant must take an initial inventory, which is an actual physical count of all controlled substances in their possession. If there are no stocks of controlled substances on hand, the registrant should make a record showing a zero inventory. Keep the initial inventory record at the licensed-registered location.
_________________________________________________________________________
WVU - HSC Safety Office
Room: G 140, Phone: (304) 293-0952