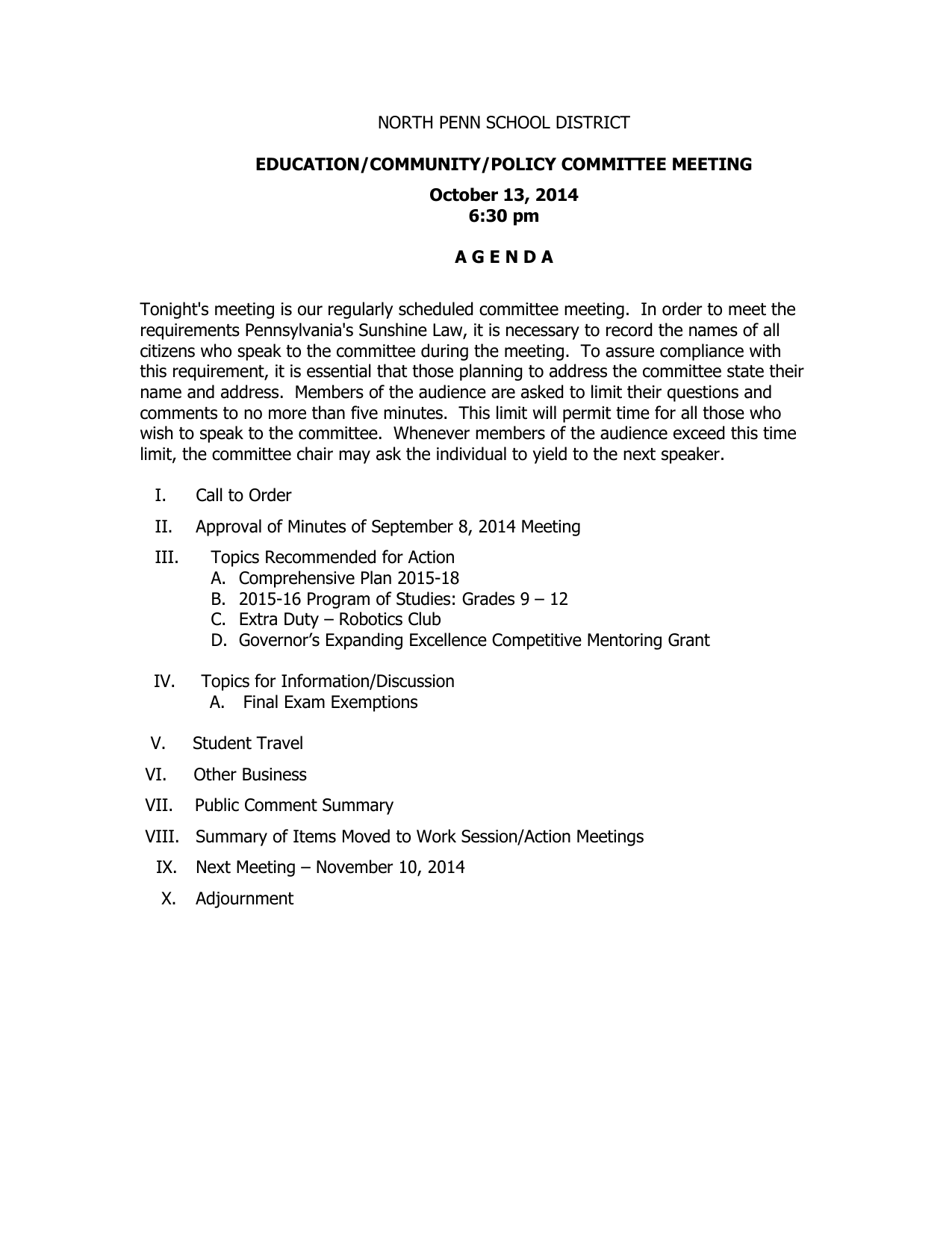 NORTH PENN SCHOOL DISTRICT
EDUCATION/COMMUNITY/POLICY COMMITTEE MEETING October 13, 2014 6:30 pm
A G E N D A Tonight's meeting is our regularly scheduled committee meeting. In order to meet the requirements Pennsylvania's Sunshine Law, it is necessary to record the names of all citizens who speak to the committee during the meeting. To assure compliance with this requirement, it is essential that those planning to address the committee state their name and address. Members of the audience are asked to limit their questions and comments to no more than five minutes. This limit will permit time for all those who wish to speak to the committee. Whenever members of the audience exceed this time limit, the committee chair may ask the individual to yield to the next speaker. I.
Call to Order II.
Approval of Minutes of September 8, 2014 Meeting III.
IV.
Topics Recommended for Action A.
Comprehensive Plan 2015-18 B.
C.
D.
2015-16 Program of Studies: Grades 9 – 12 Extra Duty – Robotics Club Governor's Expanding Excellence Competitive Mentoring Grant Topics for Information/Discussion A.
Final Exam Exemptions V. Student Travel VI. Other Business VII. Public Comment Summary VIII. Summary of Items Moved to Work Session/Action Meetings IX. Next Meeting – November 10, 2014 X. Adjournment