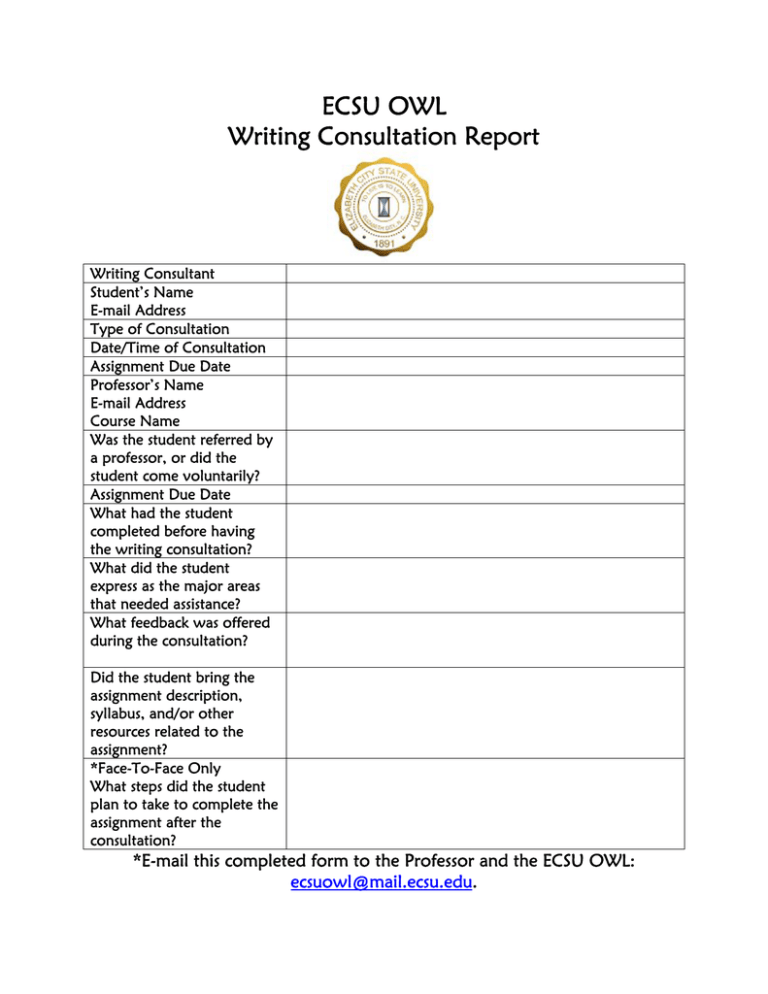 ECSU OWL
Writing Consultation Report
Writing Consultant
Student's Name
E-mail Address
Type of Consultation
Date/Time of Consultation
Assignment Due Date
Professor's Name
E-mail Address
Course Name
Was the student referred by
a professor, or did the
student come voluntarily?
Assignment Due Date
What had the student
completed before having
the writing consultation?
What did the student
express as the major areas
that needed assistance?
What feedback was offered
during the consultation?
Did the student bring the
assignment description,
syllabus, and/or other
resources related to the
assignment?
*Face-To-Face Only
What steps did the student
plan to take to complete the
assignment after the
consultation?
*E-mail this completed form to the Professor and the ECSU OWL:
ecsuowl@mail.ecsu.edu.