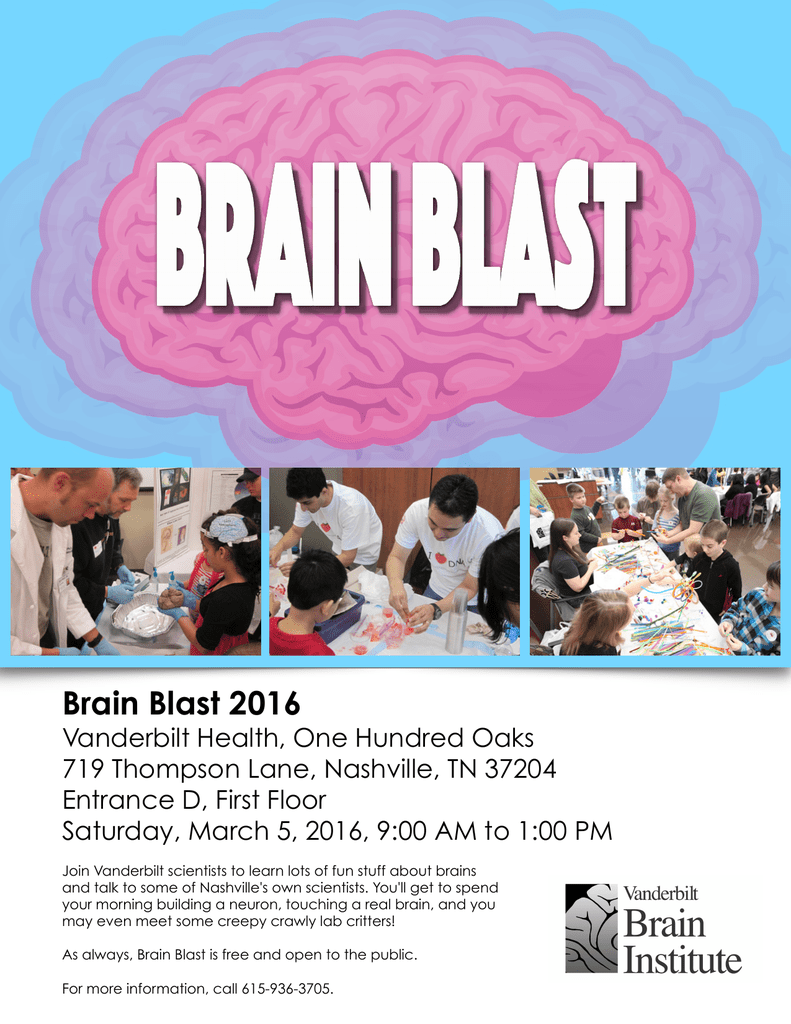 Brain Blast 2016
Vanderbilt Health, One Hundred Oaks
719 Thompson Lane, Nashville, TN 37204
Entrance D, First Floor
Saturday, March 5, 2016, 9:00 AM to 1:00 PM
Join Vanderbilt scientists to learn lots of fun stuff about brains
and talk to some of Nashville's own scientists. You'll get to spend
your morning building a neuron, touching a real brain, and you
may even meet some creepy crawly lab critters!
As always, Brain Blast is free and open to the public.
For more information, call 615-936-3705.