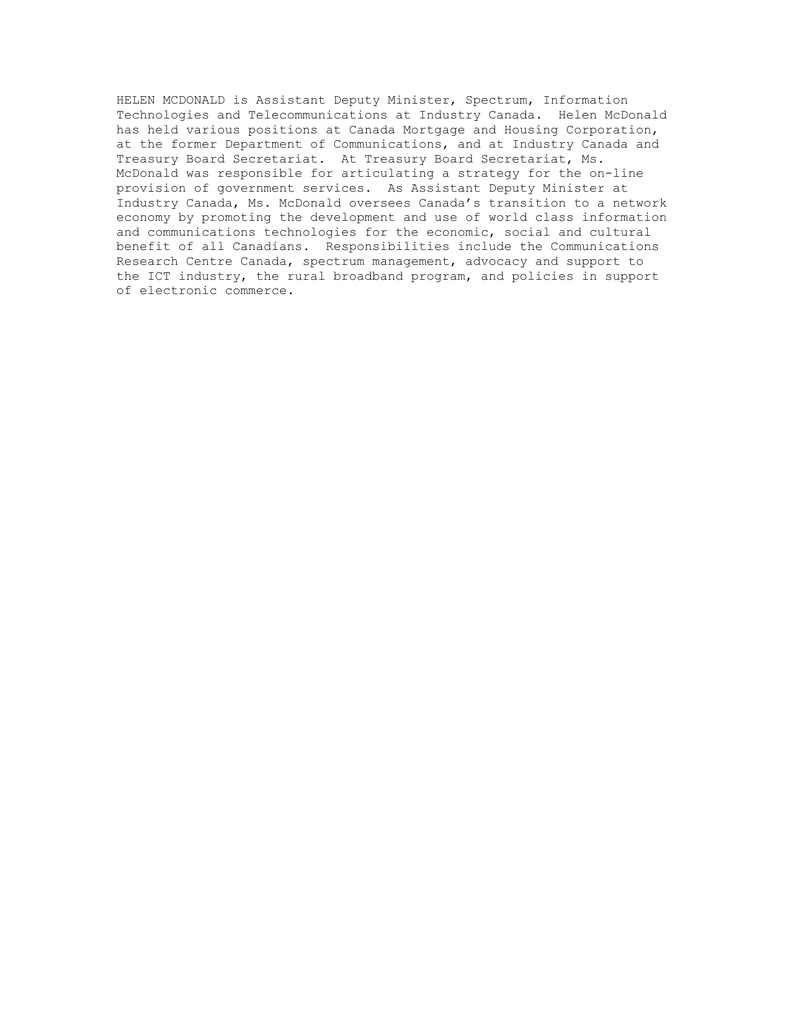 HELEN MCDONALD is Assistant Deputy Minister, Spectrum, Information
Technologies and Telecommunications at Industry Canada. Helen McDonald
has held various positions at Canada Mortgage and Housing Corporation,
at the former Department of Communications, and at Industry Canada and
Treasury Board Secretariat. At Treasury Board Secretariat, Ms.
McDonald was responsible for articulating a strategy for the on-line
provision of government services. As Assistant Deputy Minister at
Industry Canada, Ms. McDonald oversees Canada's transition to a network
economy by promoting the development and use of world class information
and communications technologies for the economic, social and cultural
benefit of all Canadians. Responsibilities include the Communications
Research Centre Canada, spectrum management, advocacy and support to
the ICT industry, the rural broadband program, and policies in support
of electronic commerce.