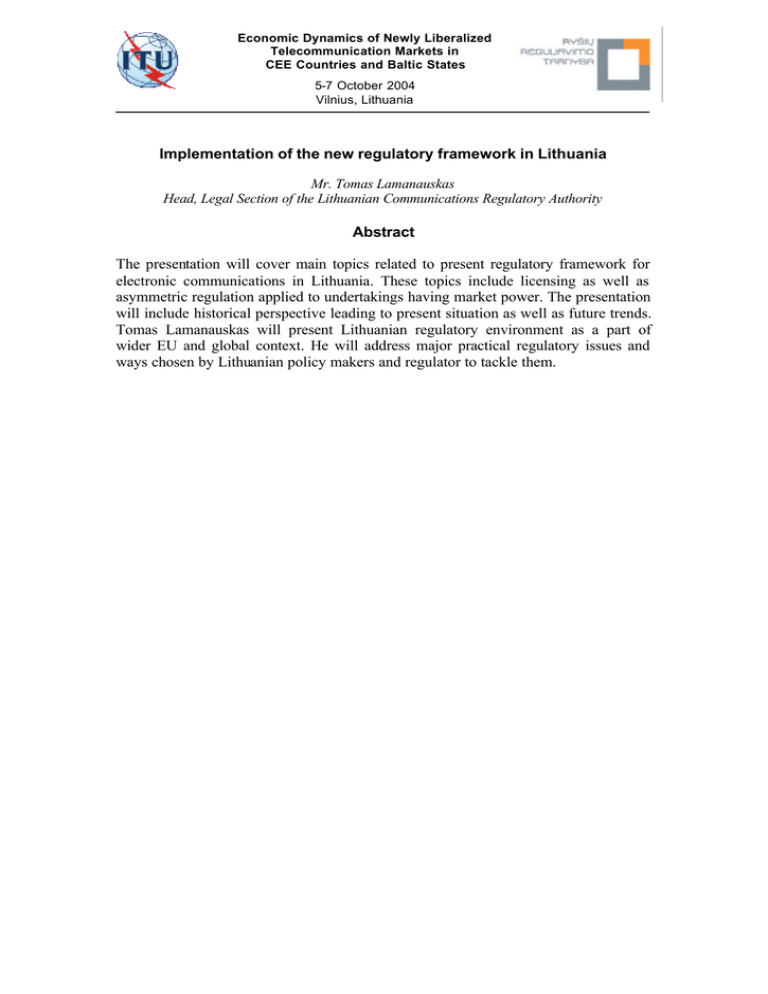 Economic Dynamics of Newly Liberalized
Telecommunication Markets in
CEE Countries and Baltic States
5-7 October 2004
Vilnius, Lithuania
Implementation of the new regulatory framework in Lithuania
Mr. Tomas Lamanauskas
Head, Legal Section of the Lithuanian Communications Regulatory Authority
Abstract
The presentation will cover main topics related to present regulatory framework for
electronic communications in Lithuania. These topics include licensing as well as
asymmetric regulation applied to undertakings having market power. The presentation
will include historical perspective leading to present situation as well as future trends.
Tomas Lamanauskas will present Lithuanian regulatory environment as a part of
wider EU and global context. He will address major practical regulatory issues and
ways chosen by Lithuanian policy makers and regulator to tackle them.