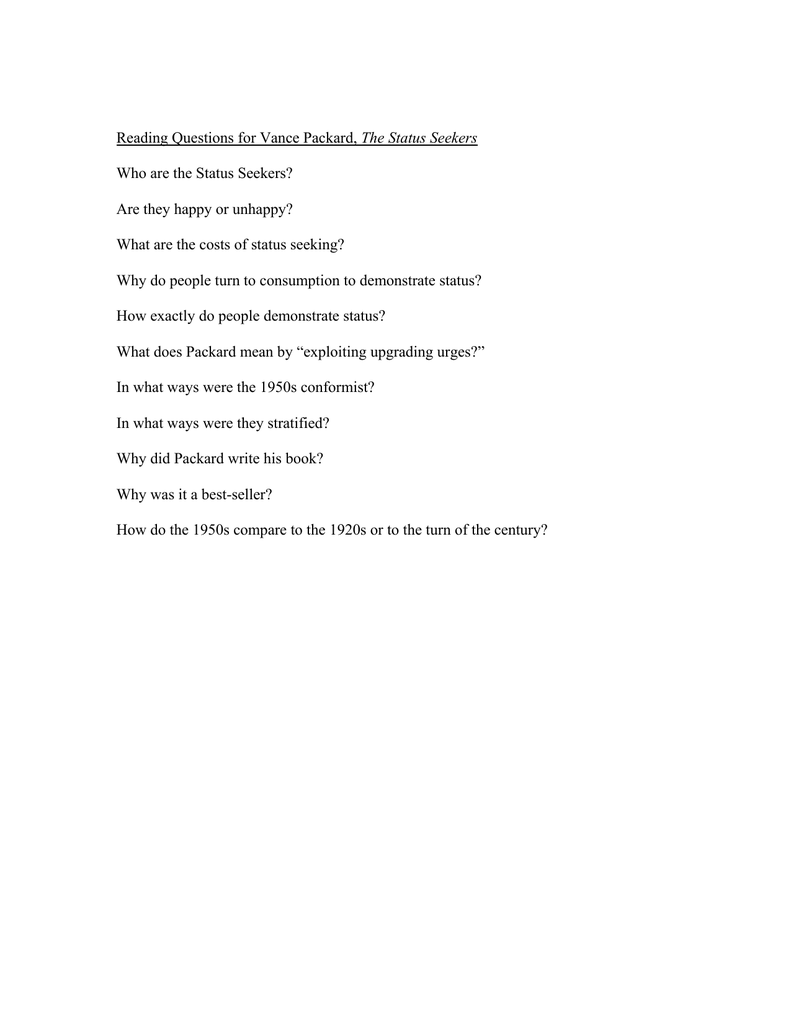 Reading Questions for Vance Packard, The Status Seekers
Who are the Status Seekers?
Are they happy or unhappy?
What are the costs of status seeking?
Why do people turn to consumption to demonstrate status?
How exactly do people demonstrate status?
What does Packard mean by "exploiting upgrading urges?"
In what ways were the 1950s conformist?
In what ways were they stratified?
Why did Packard write his book?
Why was it a best-seller?
How do the 1950s compare to the 1920s or to the turn of the century?