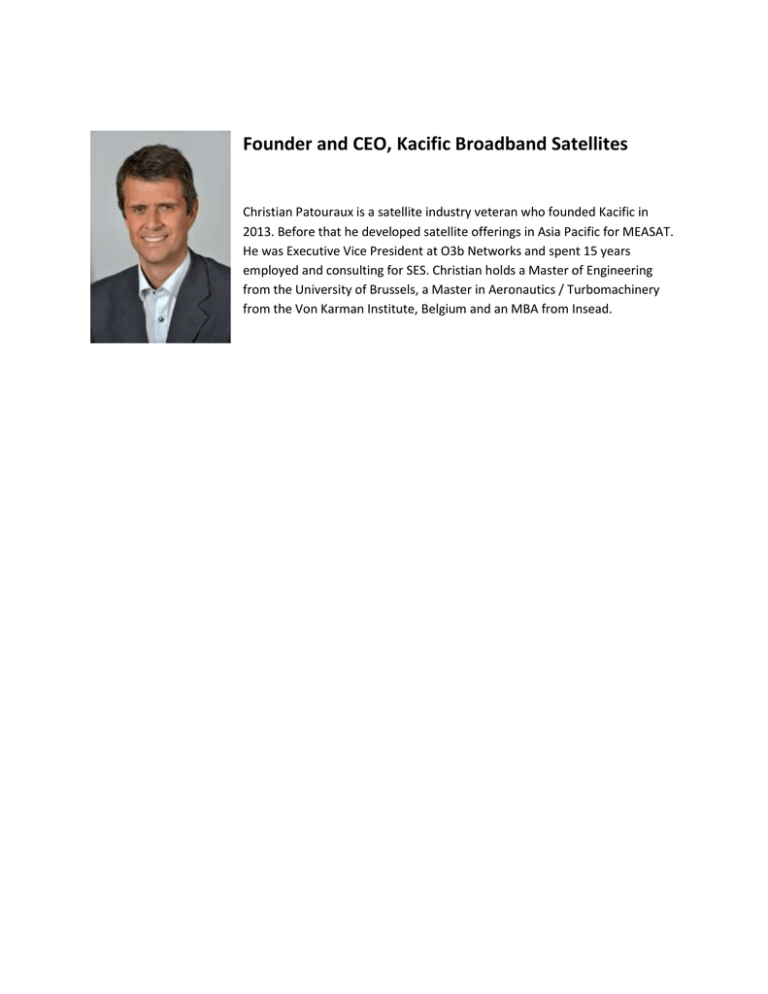 Founder and CEO, Kacific Broadband Satellites
Christian Patouraux is a satellite industry veteran who founded Kacific in
2013. Before that he developed satellite offerings in Asia Pacific for MEASAT.
He was Executive Vice President at O3b Networks and spent 15 years
employed and consulting for SES. Christian holds a Master of Engineering
from the University of Brussels, a Master in Aeronautics / Turbomachinery
from the Von Karman Institute, Belgium and an MBA from Insead.