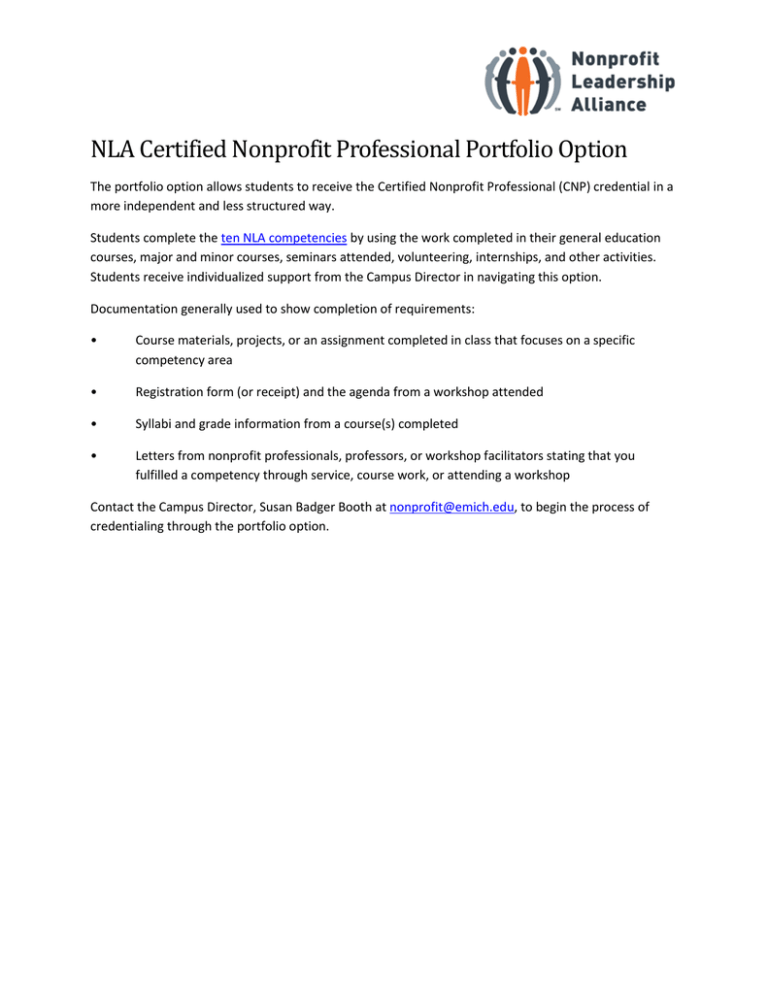 NLA Certified Nonprofit Professional Portfolio Option
The portfolio option allows students to receive the Certified Nonprofit Professional (CNP) credential in a
more independent and less structured way.
Students complete the ten NLA competencies by using the work completed in their general education
courses, major and minor courses, seminars attended, volunteering, internships, and other activities.
Students receive individualized support from the Campus Director in navigating this option.
Documentation generally used to show completion of requirements:
•
Course materials, projects, or an assignment completed in class that focuses on a specific
competency area
•
Registration form (or receipt) and the agenda from a workshop attended
•
Syllabi and grade information from a course(s) completed
•
Letters from nonprofit professionals, professors, or workshop facilitators stating that you
fulfilled a competency through service, course work, or attending a workshop
Contact the Campus Director, Susan Badger Booth at nonprofit@emich.edu, to begin the process of
credentialing through the portfolio option.