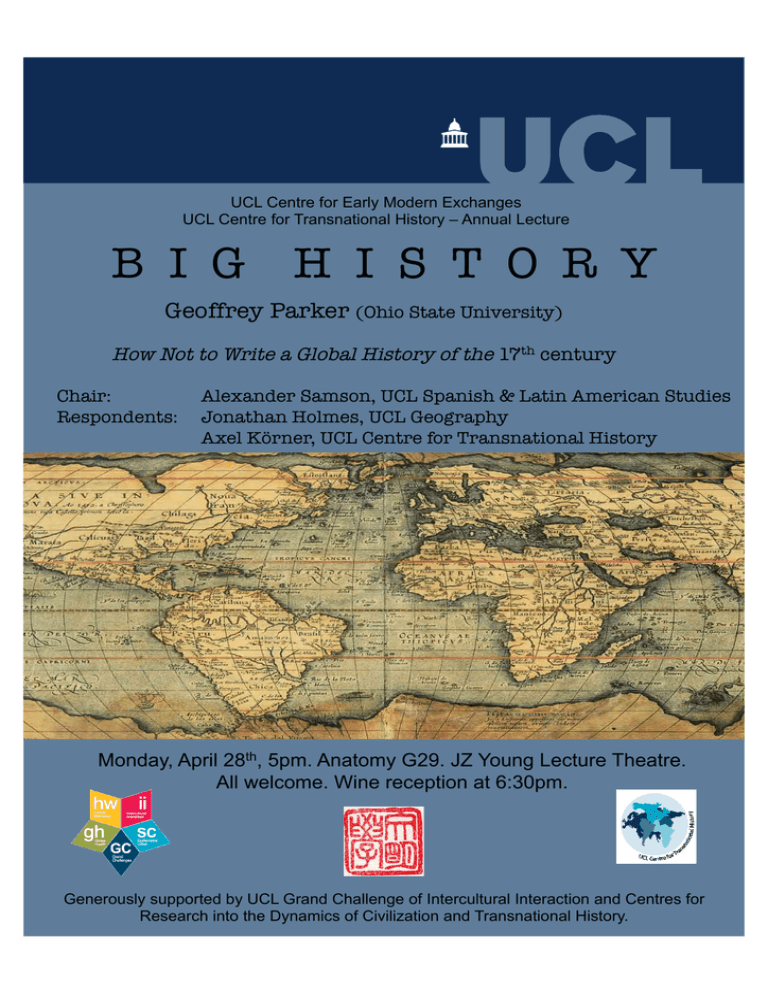 UCL Centre for Early Modern Exchanges
UCL Centre for Transnational History – Annual Lecture
B I G H I S T O R Y
Geoffrey Parker (Ohio State University)
How Not to Write a Global History of the 17th century
Chair: Alexander Samson, UCL Spanish & Latin American Studies
Respondents: Jonathan Holmes, UCL Geography
Axel Körner, UCL Centre for Transnational History
Monday, April 28th, 5pm. Anatomy G29. JZ Young Lecture Theatre.
All welcome. Wine reception at 6:30pm.
Generously supported by UCL Grand Challenge of Intercultural Interaction and Centres for
Research into the Dynamics of Civilization and Transnational History.