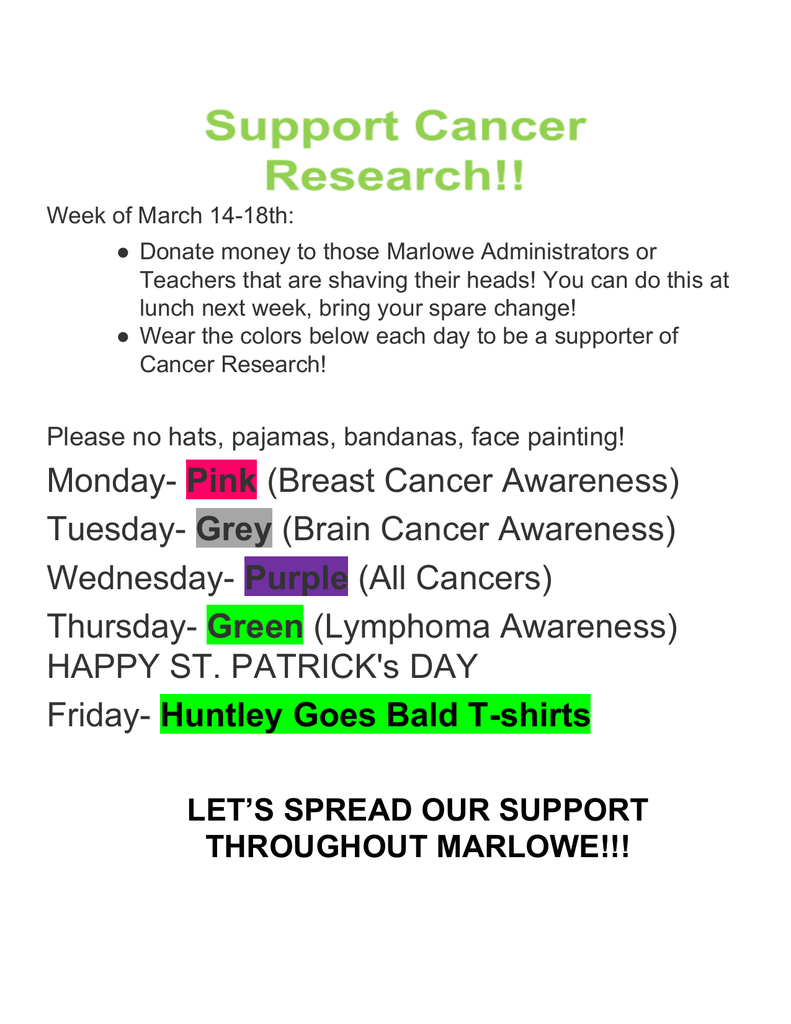 Week of March 14­18th: ● Donate money to those Marlowe Administrators or Teachers that are shaving their heads! You can do this at lunch next week, bring your spare change! ● Wear the colors below each day to be a supporter of Cancer Research! Please no hats, pajamas, bandanas, face painting! Monday­ ​
Pink​
(Breast Cancer Awareness) Tuesday­ ​
Grey​
(Brain Cancer Awareness) Wednesday­ ​
Purple​
(All Cancers) Thursday­ ​
Green​
(Lymphoma Awareness) HAPPY ST. PATRICK's DAY Friday­ ​
Huntley Goes Bald T­shirts LET'S SPREAD OUR SUPPORT THROUGHOUT MARLOWE!!!