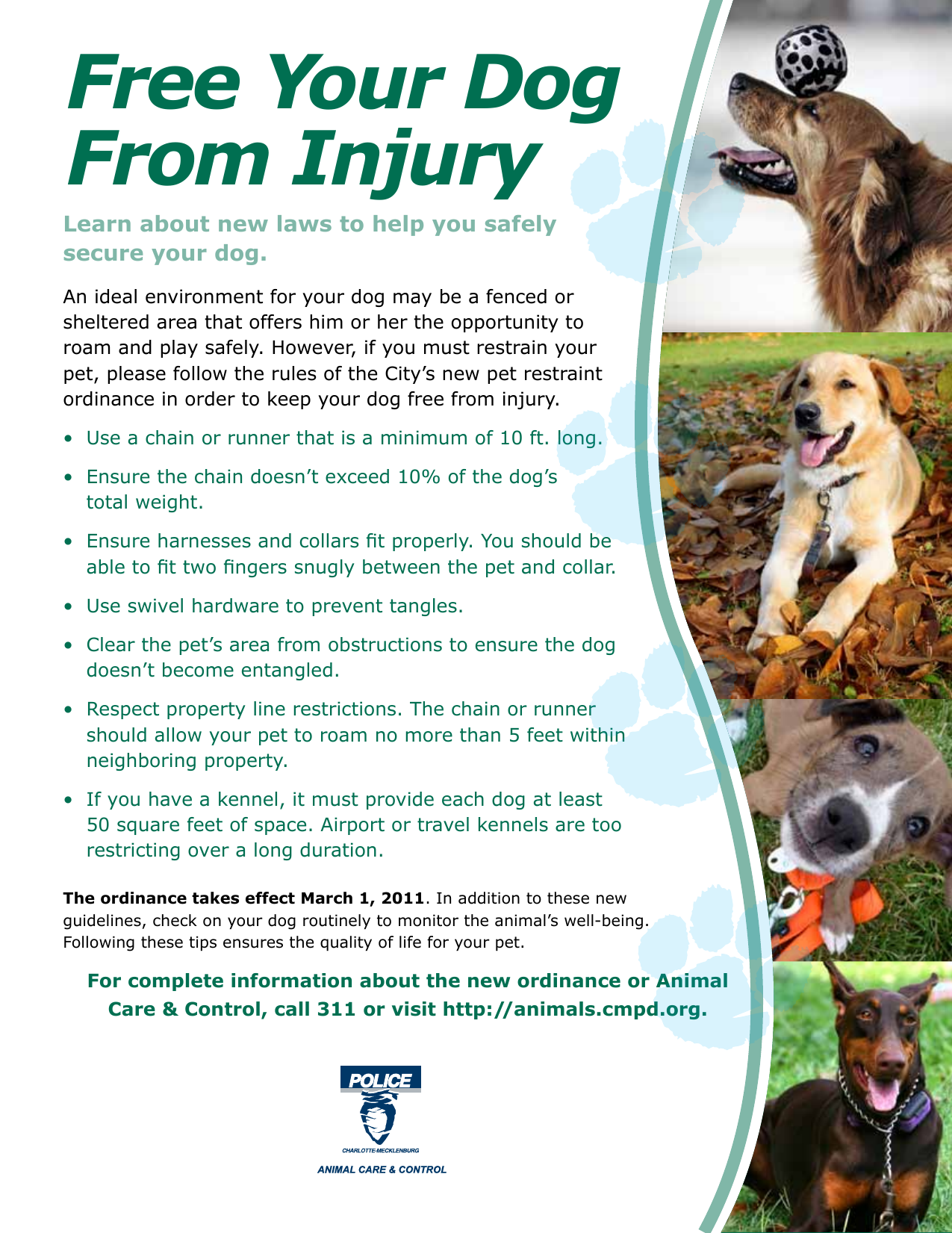 Free Your Dog
From Injury
Learn about new laws to help you safely
secure your dog.
An ideal environment for your dog may be a fenced or
sheltered area that offers him or her the opportunity to
roam and play safely. However, if you must restrain your
pet, please follow the rules of the City's new pet restraint
ordinance in order to keep your dog free from injury.
• Use a chain or runner that is a minimum of 10 ft. long.
• Ensure the chain doesn't exceed 10% of the dog's
total weight.
• Ensure harnesses and collars fit properly. You should be
able to fit two fingers snugly between the pet and collar.
• Use swivel hardware to prevent tangles.
• Clear the pet's area from obstructions to ensure the dog
doesn't become entangled.
• Respect property line restrictions. The chain or runner
should allow your pet to roam no more than 5 feet within
neighboring property.
• If you have a kennel, it must provide each dog at least
50 square feet of space. Airport or travel kennels are too
restricting over a long duration.
The ordinance takes effect March 1, 2011. In addition to these new
guidelines, check on your dog routinely to monitor the animal's well-being.
Following these tips ensures the quality of life for your pet.
For complete information about the new ordinance or Animal
Care & Control, call 311 or visit http://animals.cmpd.org.