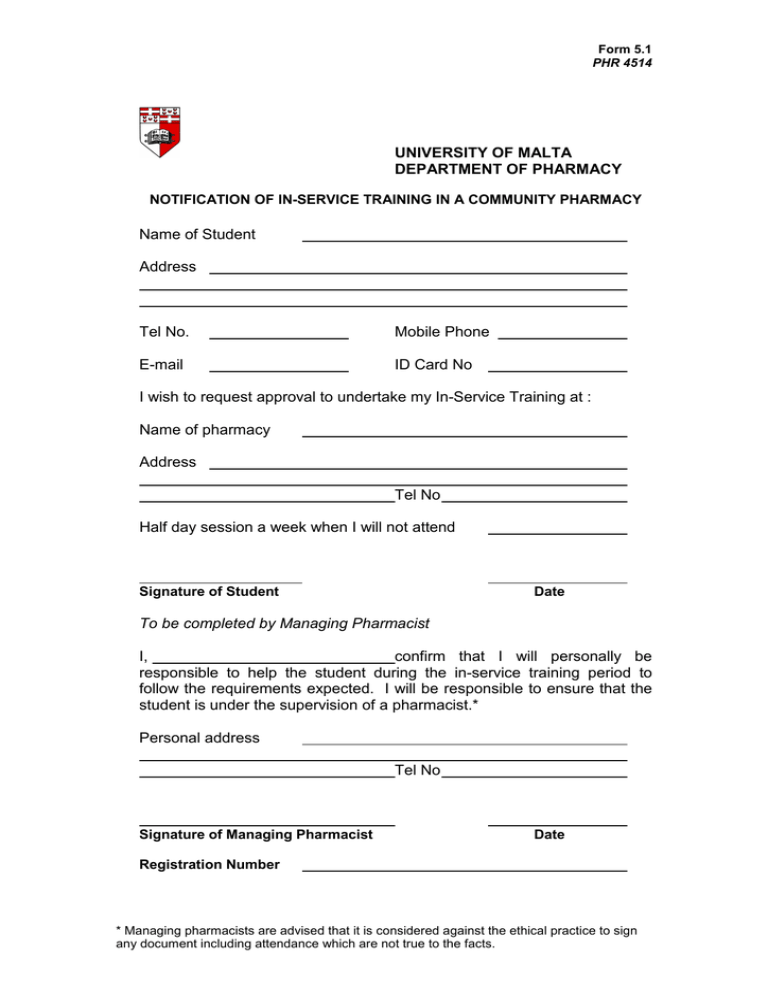 Form 5.1
PHR 4514
UNIVERSITY OF MALTA
DEPARTMENT OF PHARMACY
NOTIFICATION OF IN-SERVICE TRAINING IN A COMMUNITY PHARMACY
Name of Student
Address
Tel No.
Mobile Phone
E-mail
ID Card No
I wish to request approval to undertake my In-Service Training at :
Name of pharmacy
Address
Tel No
Half day session a week when I will not attend
Signature of Student
Date
To be completed by Managing Pharmacist
I,
confirm that I will personally be
responsible to help the student during the in-service training period to
follow the requirements expected. I will be responsible to ensure that the
student is under the supervision of a pharmacist.*
Personal address
Tel No
Signature of Managing Pharmacist
Date
Registration Number
* Managing pharmacists are advised that it is considered against the ethical practice to sign
any document including attendance which are not true to the facts.