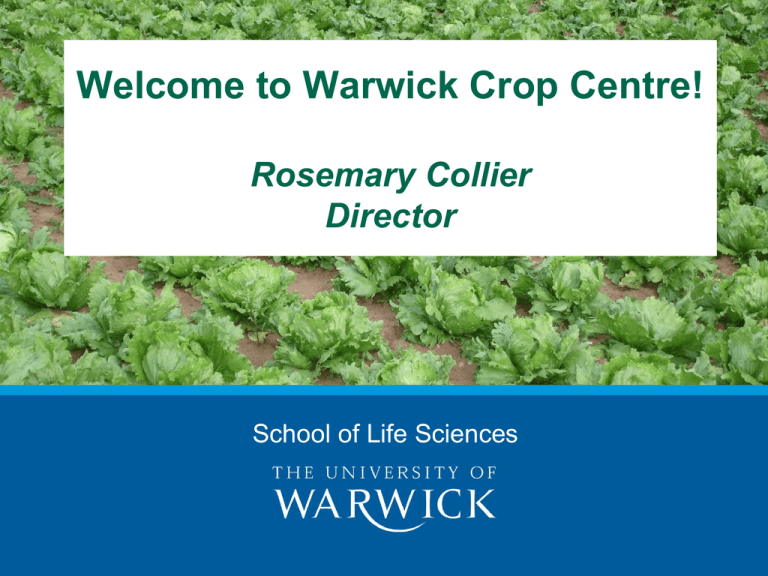 Welcome to Warwick Crop Centre!
Rosemary Collier
Director
School of Life Sciences
1949-2014 – 65 years of crop research
10 years as part of Warwick University!
Some of the crops we work on
Laboratory facilities
Glasshouses
Field trials
Pest insects
Suction trap –
Rothamsted
Insect Survey
Captures flying aphids...
Insect rearing
Plant diseases
Molecular approaches to plant disease
Soil health – micro-organisms
Crop quality – shelf life
UK Vegetable Gene Bank – seed store
Brassica, carrot, onion,
lettuce and others
UK Vegetable Gene Bank
Celery
Teaching and training – MSc courses
Crop production, food security,
environmental bioscience
Teaching and training – PhD students
Bee research
Bee research
Our wildlife!
Corn bunting
Thank you for listening – we hope you enjoy your visit!
Thank you!