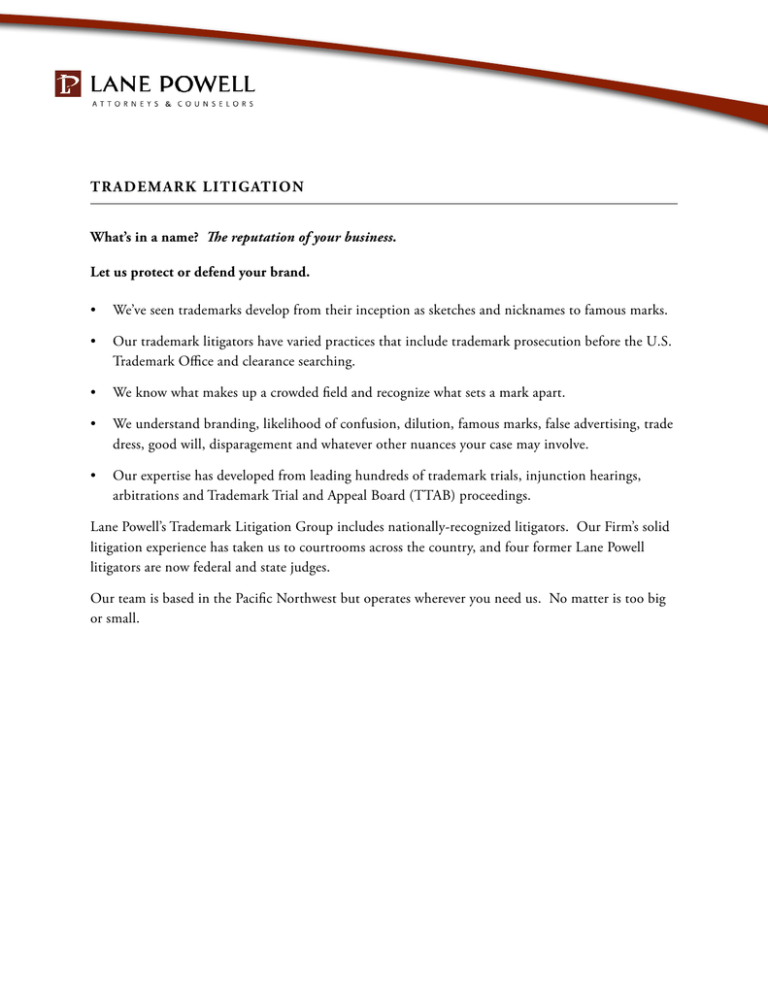 TRADEMARK LITIGATION
What's in a name? The reputation of your business.
Let us protect or defend your brand.
• We've seen trademarks develop from their inception as sketches and nicknames to famous marks.
• Our trademark litigators have varied practices that include trademark prosecution before the U.S.
Trademark Office and clearance searching.
• We know what makes up a crowded field and recognize what sets a mark apart.
• We understand branding, likelihood of confusion, dilution, famous marks, false advertising, trade
dress, good will, disparagement and whatever other nuances your case may involve.
• Our expertise has developed from leading hundreds of trademark trials, injunction hearings,
arbitrations and Trademark Trial and Appeal Board (TTAB) proceedings.
Lane Powell's Trademark Litigation Group includes nationally-recognized litigators. Our Firm's solid
litigation experience has taken us to courtrooms across the country, and four former Lane Powell
litigators are now federal and state judges.
Our team is based in the Pacific Northwest but operates wherever you need us. No matter is too big
or small.