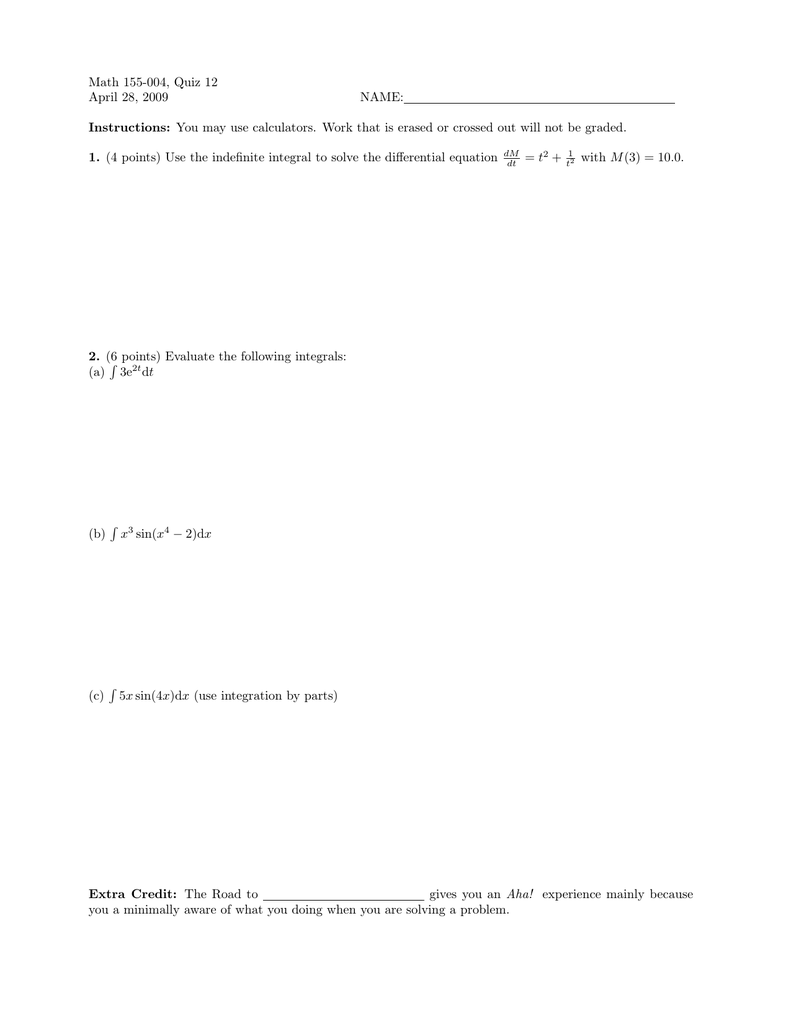 Math 155-004, Quiz 12
April 28, 2009
NAME:
Instructions: You may use calculators. Work that is erased or crossed out will not be graded.
1. (4 points) Use the indefinite integral to solve the differential equation
dM
dt
= t2 +
1
t2
with M (3) = 10.0.
2. (6
R points) Evaluate the following integrals:
(a) 3e2t dt
(b)
R
x3 sin(x4 − 2)dx
(c)
R
5x sin(4x)dx (use integration by parts)
gives you an Aha! experience mainly because
Extra Credit: The Road to
you a minimally aware of what you doing when you are solving a problem.