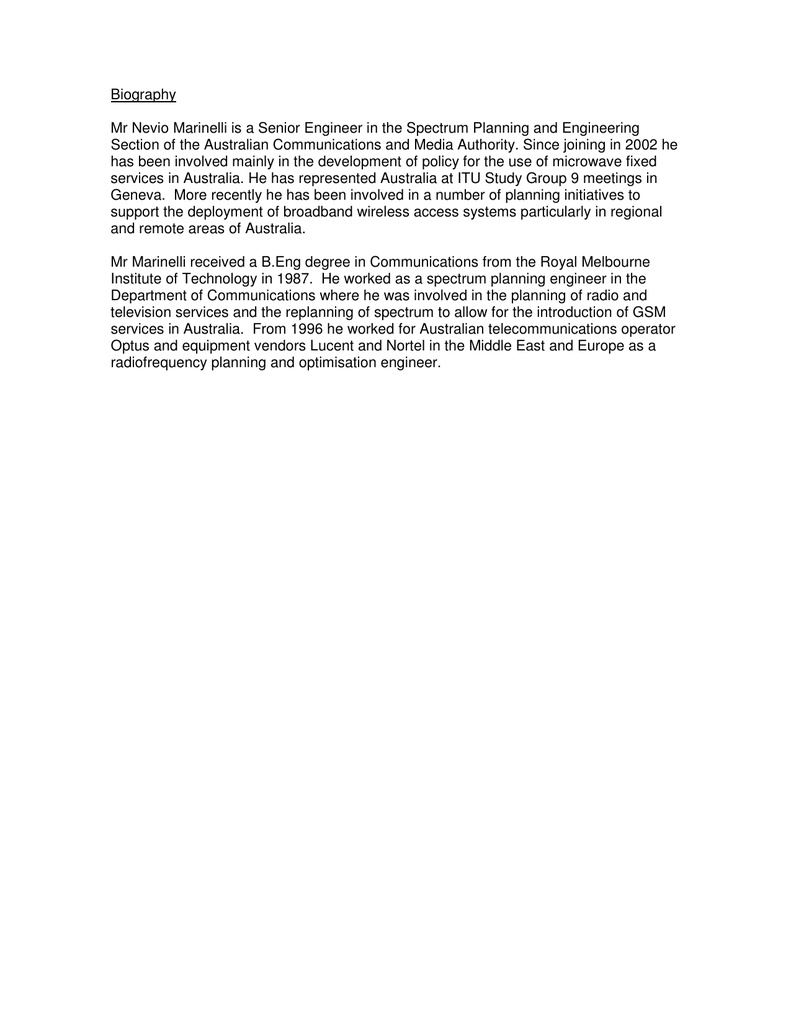 Biography
Mr Nevio Marinelli is a Senior Engineer in the Spectrum Planning and Engineering
Section of the Australian Communications and Media Authority. Since joining in 2002 he
has been involved mainly in the development of policy for the use of microwave fixed
services in Australia. He has represented Australia at ITU Study Group 9 meetings in
Geneva. More recently he has been involved in a number of planning initiatives to
support the deployment of broadband wireless access systems particularly in regional
and remote areas of Australia.
Mr Marinelli received a B.Eng degree in Communications from the Royal Melbourne
Institute of Technology in 1987. He worked as a spectrum planning engineer in the
Department of Communications where he was involved in the planning of radio and
television services and the replanning of spectrum to allow for the introduction of GSM
services in Australia. From 1996 he worked for Australian telecommunications operator
Optus and equipment vendors Lucent and Nortel in the Middle East and Europe as a
radiofrequency planning and optimisation engineer.