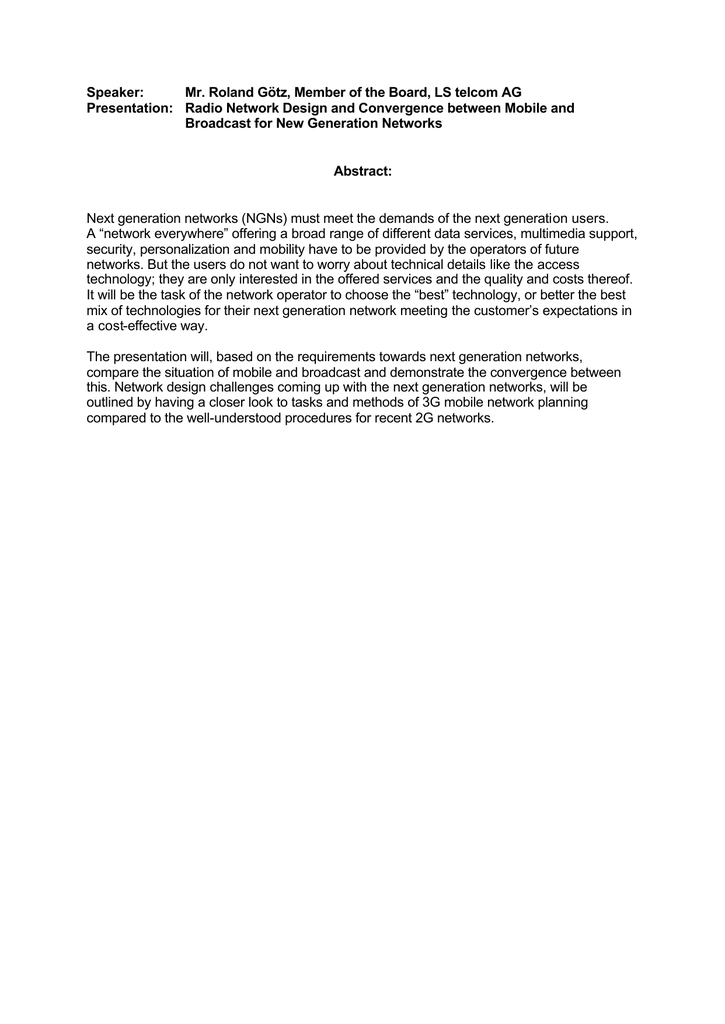 Speaker:
Mr. Roland Götz, Member of the Board, LS telcom AG
Presentation: Radio Network Design and Convergence between Mobile and
Broadcast for New Generation Networks
Abstract:
Next generation networks (NGNs) must meet the demands of the next generation users.
A "network everywhere" offering a broad range of different data services, multimedia support,
security, personalization and mobility have to be provided by the operators of future
networks. But the users do not want to worry about technical details like the access
technology; they are only interested in the offered services and the quality and costs thereof.
It will be the task of the network operator to choose the "best" technology, or better the best
mix of technologies for their next generation network meeting the customer's expectations in
a cost-effective way.
The presentation will, based on the requirements towards next generation networks,
compare the situation of mobile and broadcast and demonstrate the convergence between
this. Network design challenges coming up with the next generation networks, will be
outlined by having a closer look to tasks and methods of 3G mobile network planning
compared to the well-understood procedures for recent 2G networks.