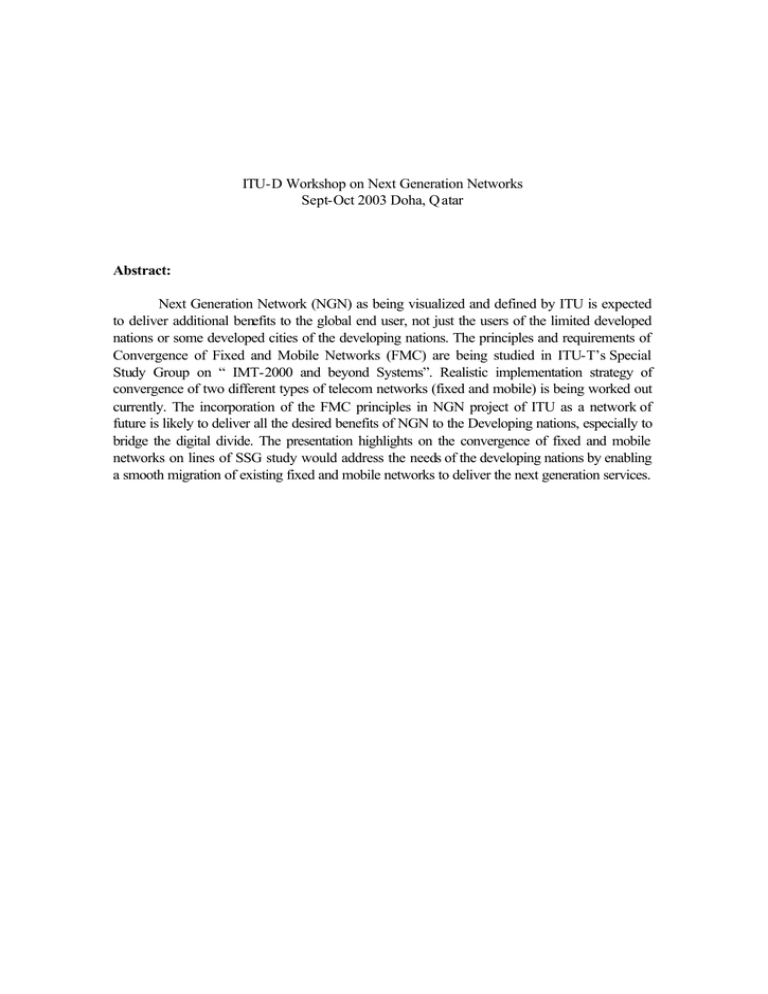 ITU-D Workshop on Next Generation Networks
Sept-Oct 2003 Doha, Q atar
Abstract:
Next Generation Network (NGN) as being visualized and defined by ITU is expected
to deliver additional benefits to the global end user, not just the users of the limited developed
nations or some developed cities of the developing nations. The principles and requirements of
Convergence of Fixed and Mobile Networks (FMC) are being studied in ITU-T's Special
Study Group on " IMT-2000 and beyond Systems". Realistic implementation strategy of
convergence of two different types of telecom networks (fixed and mobile) is being worked out
currently. The incorporation of the FMC principles in NGN project of ITU as a network of
future is likely to deliver all the desired benefits of NGN to the Developing nations, especially to
bridge the digital divide. The presentation highlights on the convergence of fixed and mobile
networks on lines of SSG study would address the needs of the developing nations by enabling
a smooth migration of existing fixed and mobile networks to deliver the next generation services.