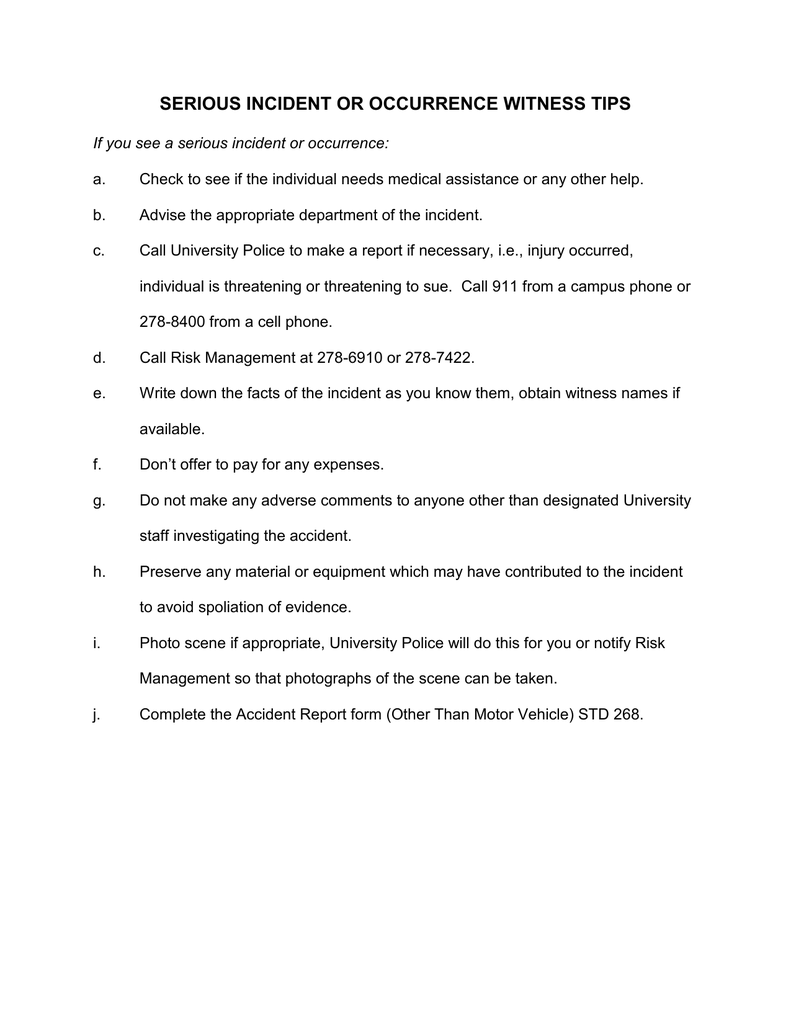 SERIOUS INCIDENT OR OCCURRENCE WITNESS TIPS
If you see a serious incident or occurrence:
a.
Check to see if the individual needs medical assistance or any other help.
b.
Advise the appropriate department of the incident.
c.
Call University Police to make a report if necessary, i.e., injury occurred,
individual is threatening or threatening to sue. Call 911 from a campus phone or
278-8400 from a cell phone.
d.
Call Risk Management at 278-6910 or 278-7422.
e.
Write down the facts of the incident as you know them, obtain witness names if
available.
f.
Don't offer to pay for any expenses.
g.
Do not make any adverse comments to anyone other than designated University
staff investigating the accident.
h.
Preserve any material or equipment which may have contributed to the incident
to avoid spoliation of evidence.
i.
Photo scene if appropriate, University Police will do this for you or notify Risk
Management so that photographs of the scene can be taken.
j.
Complete the Accident Report form (Other Than Motor Vehicle) STD 268.