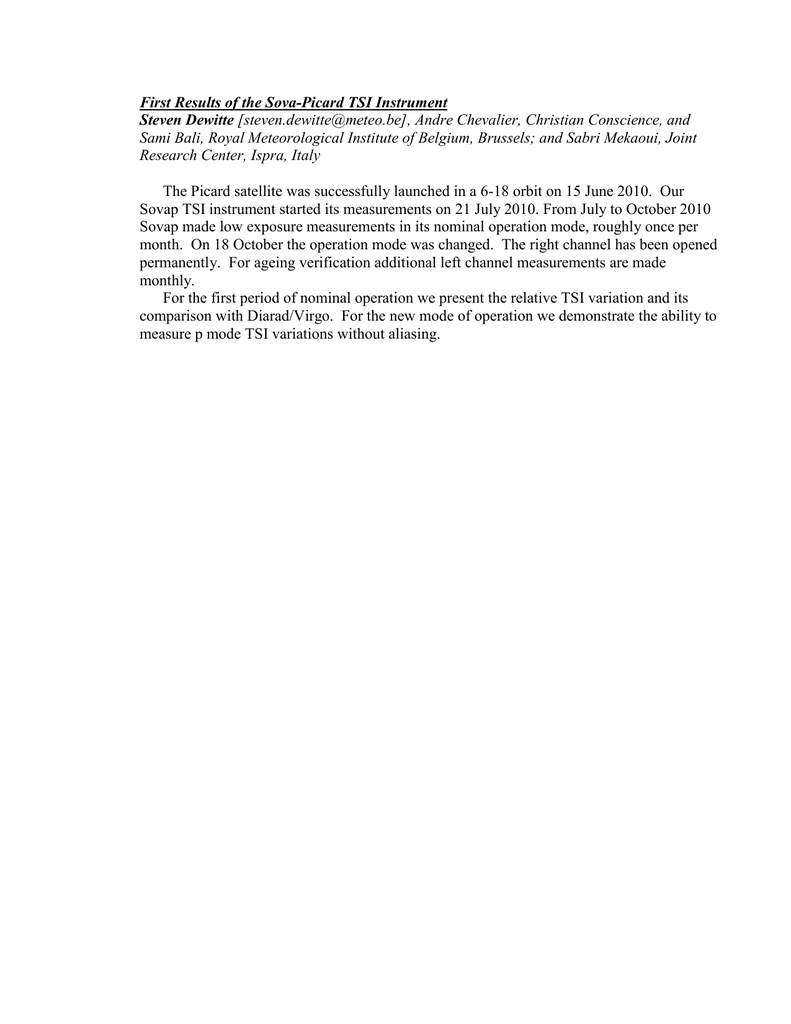 First Results of the Sova-Picard TSI Instrument
Steven Dewitte [[email protected]], Andre Chevalier, Christian Conscience, and
Sami Bali, Royal Meteorological Institute of Belgium, Brussels; and Sabri Mekaoui, Joint
Research Center, Ispra, Italy
The Picard satellite was successfully launched in a 6-18 orbit on 15 June 2010. Our
Sovap TSI instrument started its measurements on 21 July 2010. From July to October 2010
Sovap made low exposure measurements in its nominal operation mode, roughly once per
month. On 18 October the operation mode was changed. The right channel has been opened
permanently. For ageing verification additional left channel measurements are made
monthly.
For the first period of nominal operation we present the relative TSI variation and its
comparison with Diarad/Virgo. For the new mode of operation we demonstrate the ability to
measure p mode TSI variations without aliasing.