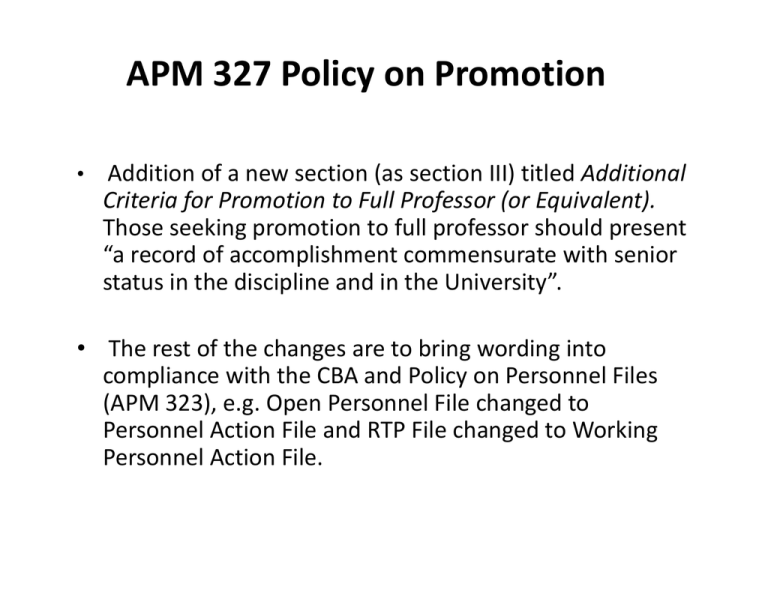 APM 327 Policy on Promotion
•
Addition of a new section (as section III) titled Additional Criteria for Promotion to Full Professor (or Equivalent).
Those seeking promotion to full professor should present "a record of accomplishment commensurate with senior status in the discipline and in the University".
• The rest of the changes are to bring wording into compliance with the CBA and Policy on Personnel Files (APM 323), e.g. Open Personnel File changed to Personnel Action File and RTP File changed to Working Personnel Action File.