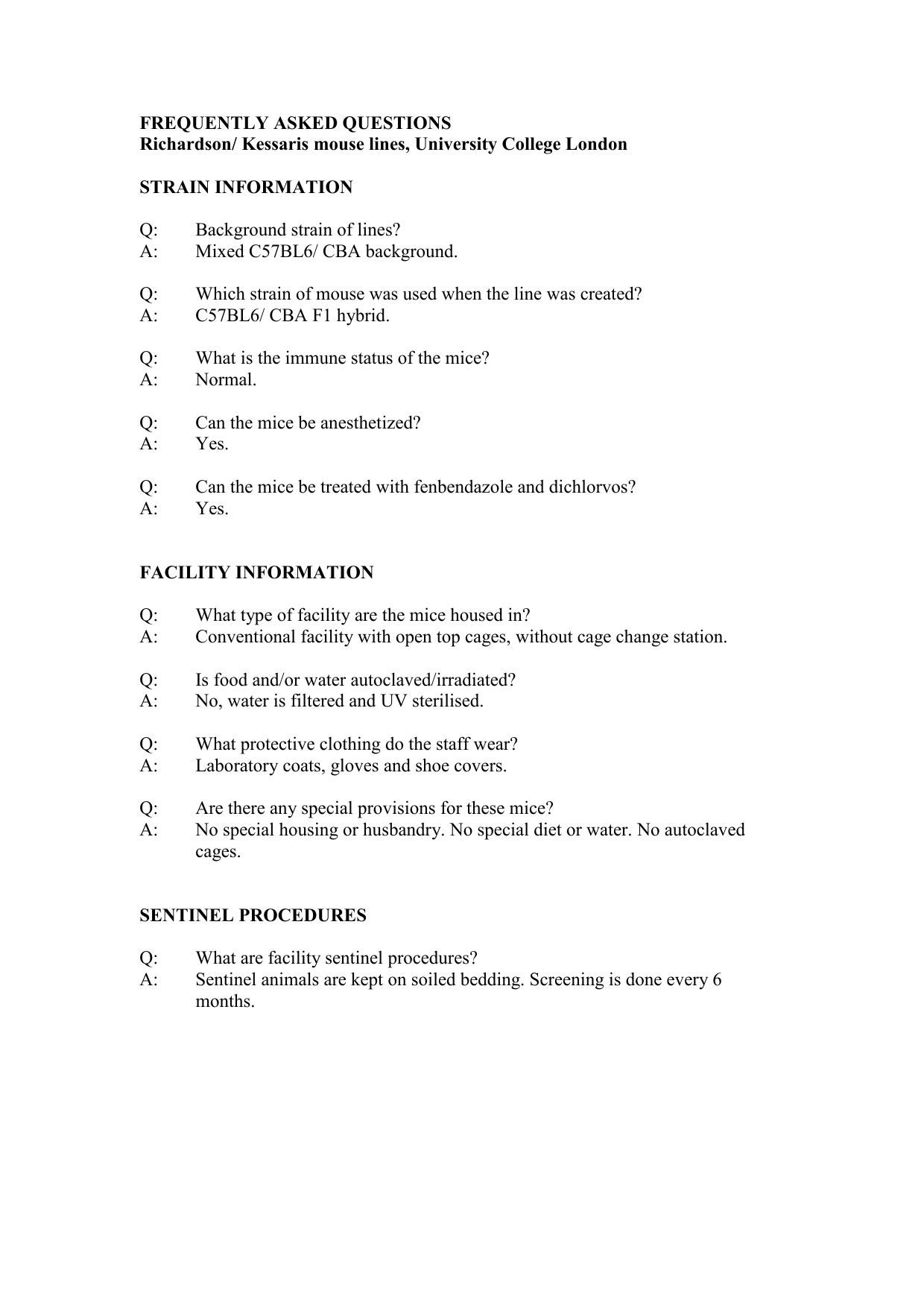 FREQUENTLY ASKED QUESTIONS
Richardson/ Kessaris mouse lines, University College London
STRAIN INFORMATION
Q:
A:
Background strain of lines?
Mixed C57BL6/ CBA background.
Q:
A:
Which strain of mouse was used when the line was created?
C57BL6/ CBA F1 hybrid.
Q:
A:
What is the immune status of the mice?
Normal.
Q:
A:
Can the mice be anesthetized?
Yes.
Q:
A:
Can the mice be treated with fenbendazole and dichlorvos?
Yes.
FACILITY INFORMATION
Q:
A:
What type of facility are the mice housed in?
Conventional facility with open top cages, without cage change station.
Q:
A:
Is food and/or water autoclaved/irradiated?
No, water is filtered and UV sterilised.
Q:
A:
What protective clothing do the staff wear?
Laboratory coats, gloves and shoe covers.
Q:
A:
Are there any special provisions for these mice?
No special housing or husbandry. No special diet or water. No autoclaved
cages.
SENTINEL PROCEDURES
Q:
A:
What are facility sentinel procedures?
Sentinel animals are kept on soiled bedding. Screening is done every 6
months.