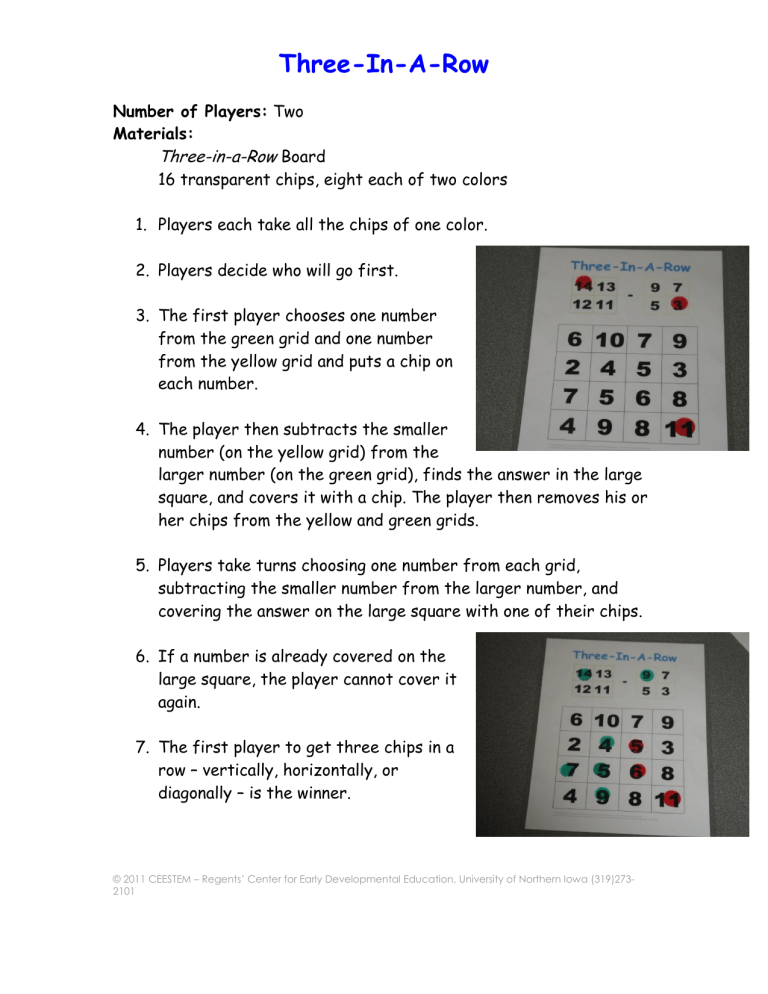 Three-In-A-Row
Number of Players: Two
Materials:
Three-in-a-Row
Board
16 transparent chips, eight each of two colors
1.
Players each take all the chips of one color.
2.
Players decide who will go first.
3.
The first player chooses one number from the green grid and one number from the yellow grid and puts a chip on each number.
4.
The player then subtracts the smaller number (on the yellow grid) from the larger number (on the green grid), finds the answer in the large square, and covers it with a chip. The player then removes his or her chips from the yellow and green grids.
5.
Players take turns choosing one number from each grid, subtracting the smaller number from the larger number, and covering the answer on the large square with one of their chips.
6.
If a number is already covered on the large square, the player cannot cover it again.
7.
The first player to get three chips in a row – vertically, horizontally, or diagonally – is the winner.
© 2011 CEESTEM – Regents' Center for Early Developmental Education, University of Northern Iowa (319)273-
2101