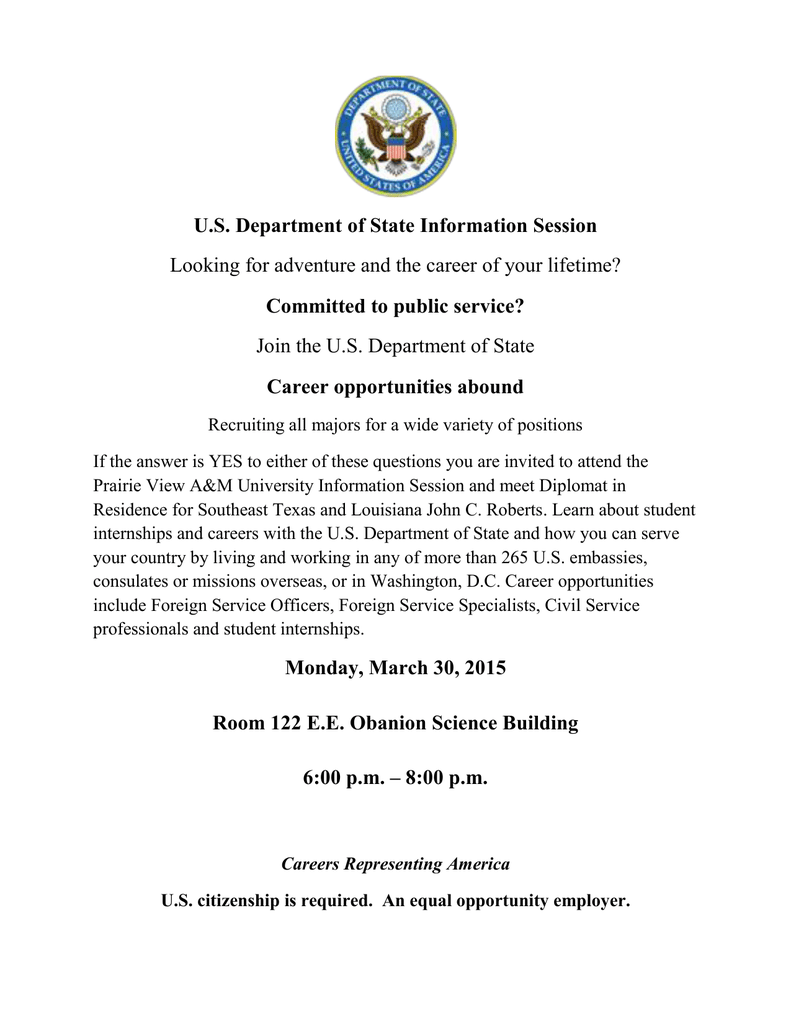 U.S. Department of State Information Session
Looking for adventure and the career of your lifetime?
Committed to public service?
Join the U.S. Department of State
Career opportunities abound
Recruiting all majors for a wide variety of positions
If the answer is YES to either of these questions you are invited to attend the
Prairie View A&M University Information Session and meet Diplomat in
Residence for Southeast Texas and Louisiana John C. Roberts. Learn about student
internships and careers with the U.S. Department of State and how you can serve
your country by living and working in any of more than 265 U.S. embassies,
consulates or missions overseas, or in Washington, D.C. Career opportunities
include Foreign Service Officers, Foreign Service Specialists, Civil Service
professionals and student internships.
Monday, March 30, 2015
Room 122 E.E. Obanion Science Building
6:00 p.m. – 8:00 p.m.
Careers Representing America
U.S. citizenship is required. An equal opportunity employer.