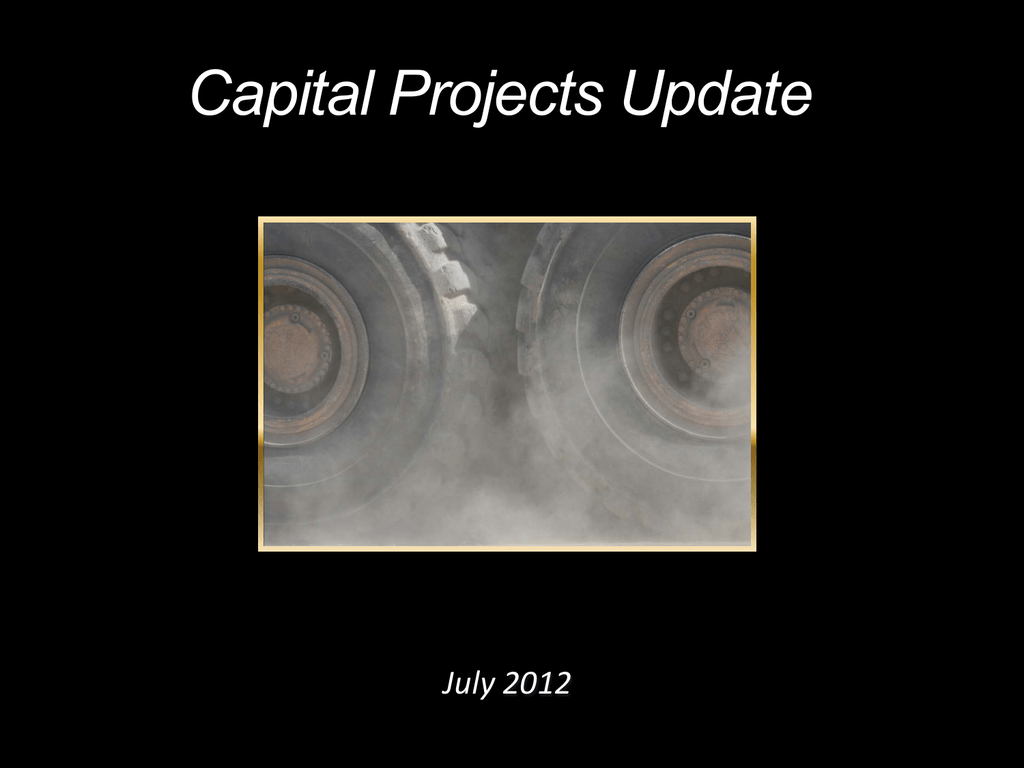 Capital Projects Update
July 2012
Capital Projects
Master Plan: H Building Remodeling Project
•
•
•
•
•
100% construction documents submitted to CDB on April 13th
Project still being reviewed by CDB due to change in reviewer and submittal policy
July 11th meeting scheduled w/CDB to resolve outstanding issues
Bids to be solicited by mid to late-July
Construction is scheduled to begin October-November 2012
Master Plan: D Building Renovations & Additions
• Design development phase is underway
• Construction is scheduled to begin in early- 2013
• Separate steam piping infrastructure design exhibit will be submitted to BOT on July 18th
for approval
Master Plan: One Stop Admissions & Campus/Student Center
• Programming started on June 28th
• Construction management (CM) services to be discussed with CDB depending on
whether "single prime" or "multiple-prime" contractor delivery method is used
• Construction is tentatively scheduled to begin March 2014
• Coordinate grand opening with Harper's 50th Anniversary???
Capital Projects
Master Plan - Euclid and Roselle Road Entrances
• Construction started April 23rd, with and parking lot and roadway completion (except Dick
Kolze Lane*) before start of Fall 2012 semester
• Dick Kolze Lane* and landscaping work to continue into Fall semester
* Dick Kolze Lane is the main road leading from the Roselle entrance to Wojcik Conference Center
Capital Projects
Upcoming Projects
J Theater "Bump Out"
• Construction documents in progress. Construction to start September 24th.
Buildings P & C Elevator, Window, and Door Replacement
•
Construction to start mid-July and be completed by year-end 2012.
Parking Structure G3
•
Exhibit for architect/engineer recommendation to be submitted to Board of
Trustees for approval in August 2012.
Annual Parking Lot Maintenance & Repair Project
•
All work to occur after Lots 8, 9, 10, & 11 are complete and before fall
semester starts. Resurfacing is scheduled for Lot 1 and patching and
sealcoating for Lots 2 - 6, handicapped parking by Building D, and south half
of ring road. All lots to be restriped in yellow for students/visitors and red for
faculty/staff/administrators.