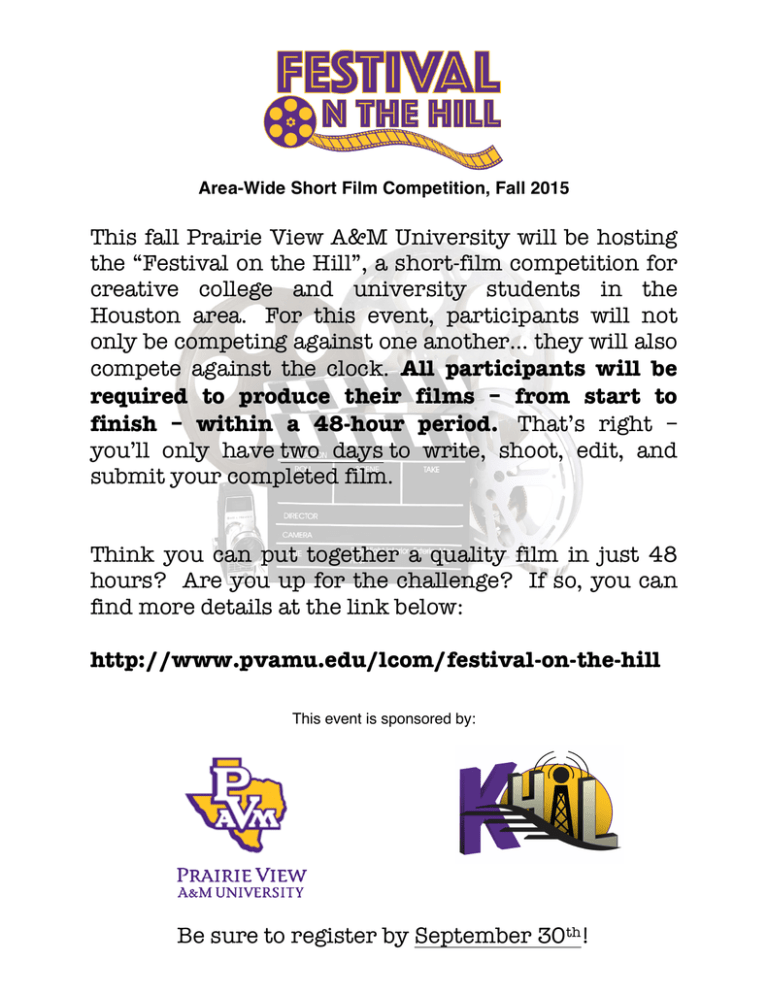 Area-Wide Short Film Competition, Fall 2015
This fall Prairie View A&M University will be hosting
the "Festival on the Hill", a short-film competition for
creative college and university students in the
Houston area. For this event, participants will not
only be competing against one another… they will also
compete against the clock. All participants will be
required to produce their films – from start to
finish – within a 48-hour period. That's right –
you'll only have two days to write, shoot, edit, and
submit your completed film.
Think you can put together a quality film in just 48
hours? Are you up for the challenge? If so, you can
find more details at the link below:
http://www.pvamu.edu/lcom/festival-on-the-hill This event is sponsored by:
Be sure to register by September 30th!