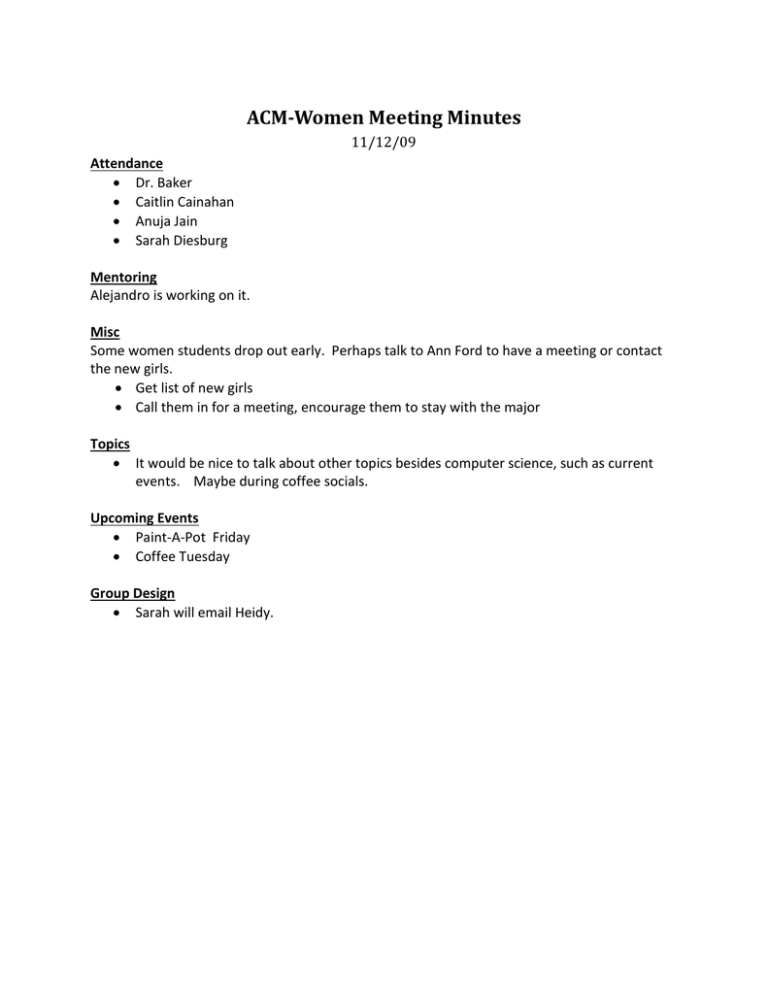 ACM-Women Meeting Minutes
11/12/09
Attendance
 Dr. Baker
 Caitlin Cainahan
 Anuja Jain
 Sarah Diesburg
Mentoring
Alejandro is working on it.
Misc
Some women students drop out early. Perhaps talk to Ann Ford to have a meeting or contact
the new girls.
 Get list of new girls
 Call them in for a meeting, encourage them to stay with the major
Topics
 It would be nice to talk about other topics besides computer science, such as current
events. Maybe during coffee socials.
Upcoming Events
 Paint-A-Pot Friday
 Coffee Tuesday
Group Design
 Sarah will email Heidy.