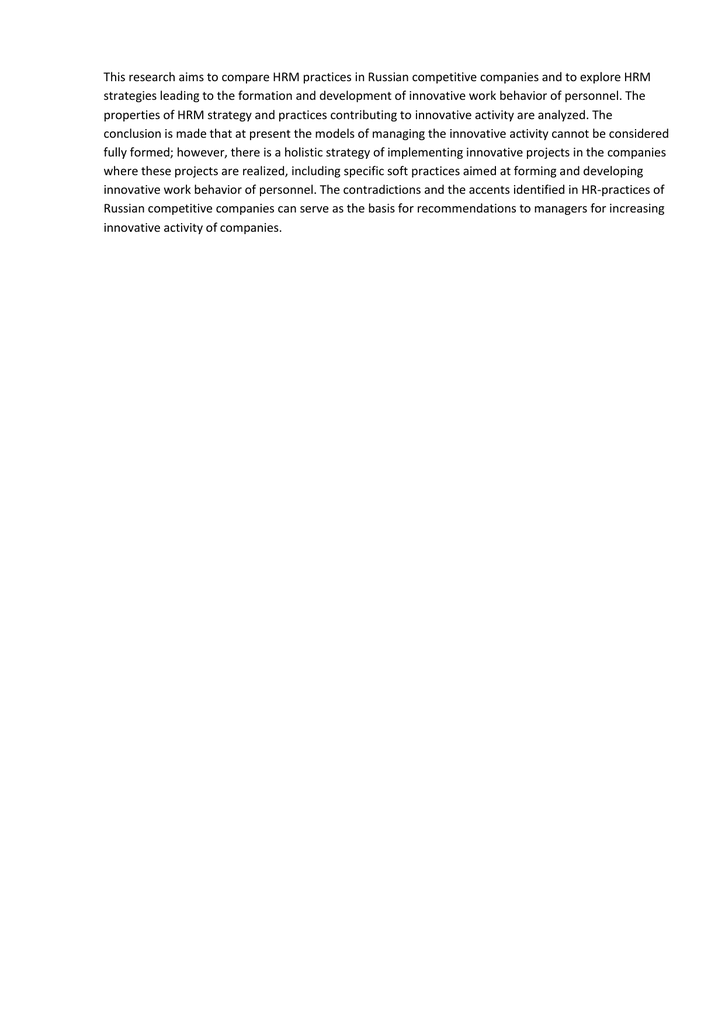 This research aims to compare HRM practices in Russian competitive companies and to explore HRM
strategies leading to the formation and development of innovative work behavior of personnel. The
properties of HRM strategy and practices contributing to innovative activity are analyzed. The
conclusion is made that at present the models of managing the innovative activity cannot be considered
fully formed; however, there is a holistic strategy of implementing innovative projects in the companies
where these projects are realized, including specific soft practices aimed at forming and developing
innovative work behavior of personnel. The contradictions and the accents identified in HR-practices of
Russian competitive companies can serve as the basis for recommendations to managers for increasing
innovative activity of companies.