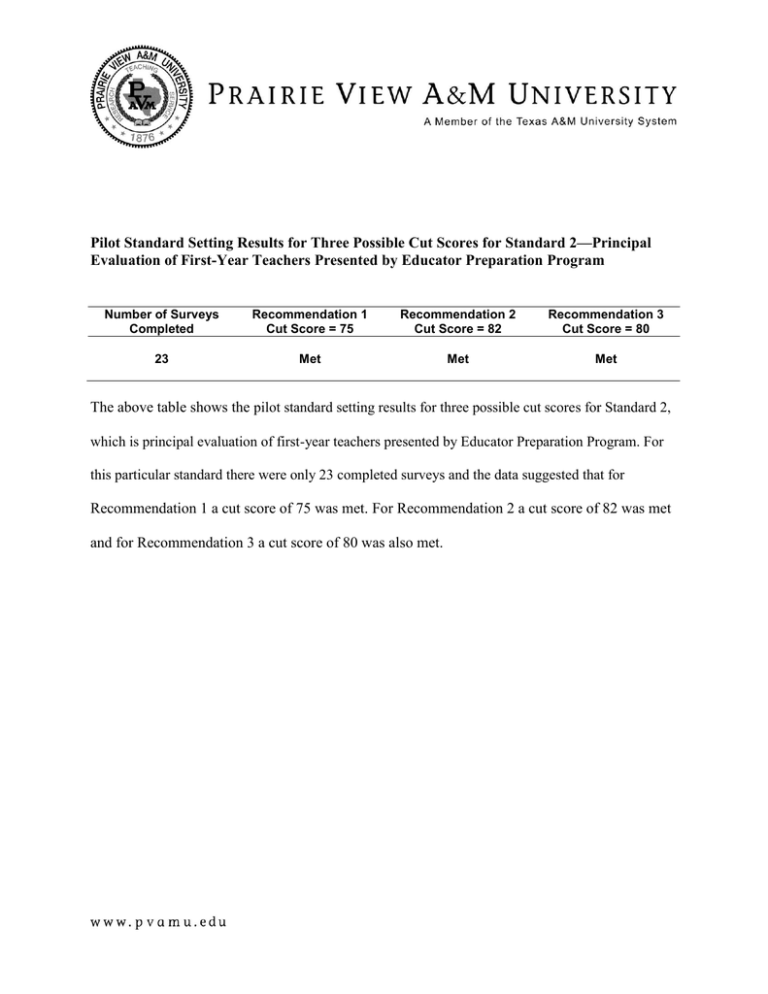 Pilot Standard Setting Results for Three Possible Cut Scores for Standard 2—Principal
Evaluation of First-Year Teachers Presented by Educator Preparation Program
Number of Surveys
Completed
Recommendation 1
Cut Score = 75
Recommendation 2
Cut Score = 82
Recommendation 3
Cut Score = 80
23
Met
Met
Met
The above table shows the pilot standard setting results for three possible cut scores for Standard 2,
which is principal evaluation of first-year teachers presented by Educator Preparation Program. For
this particular standard there were only 23 completed surveys and the data suggested that for
Recommendation 1 a cut score of 75 was met. For Recommendation 2 a cut score of 82 was met
and for Recommendation 3 a cut score of 80 was also met.