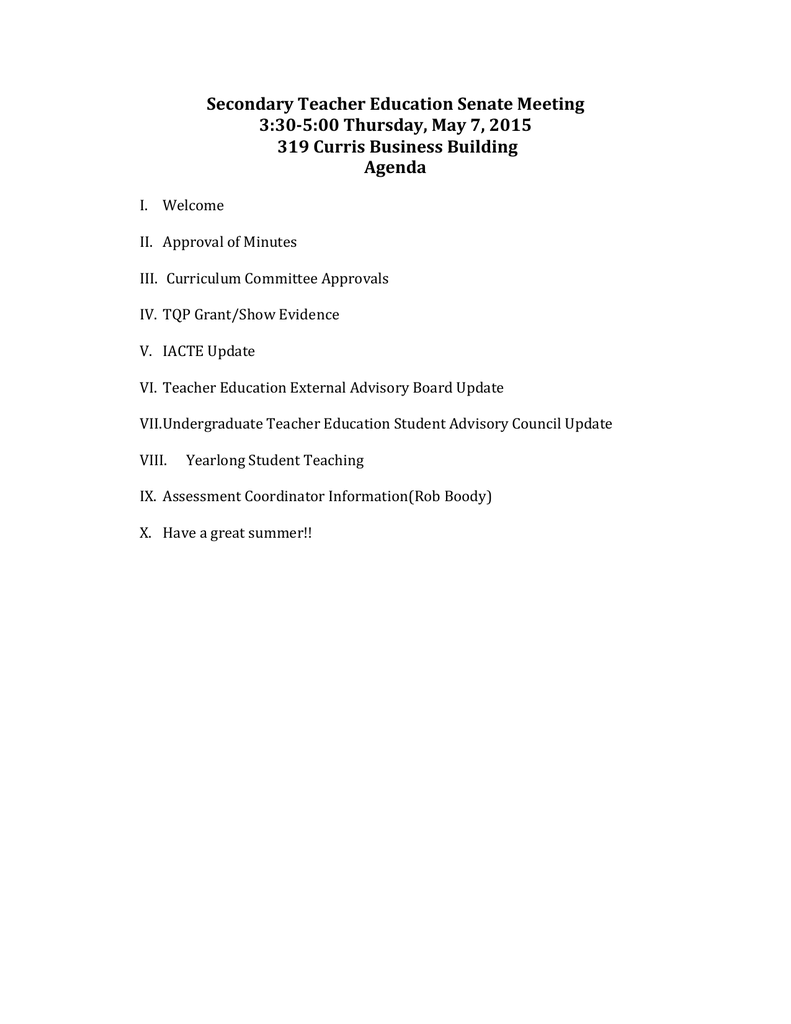 Secondary Teacher Education Senate Meeting
3:30-5:00 Thursday, May 7, 2015
319 Curris Business Building
Agenda
I. Welcome
II. Approval of Minutes
III. Curriculum Committee Approvals
IV. TQP Grant/Show Evidence
V. IACTE Update
VI. Teacher Education External Advisory Board Update
VII. Undergraduate Teacher Education Student Advisory Council Update
VIII.
Yearlong Student Teaching
IX. Assessment Coordinator Information(Rob Boody)
X. Have a great summer!!