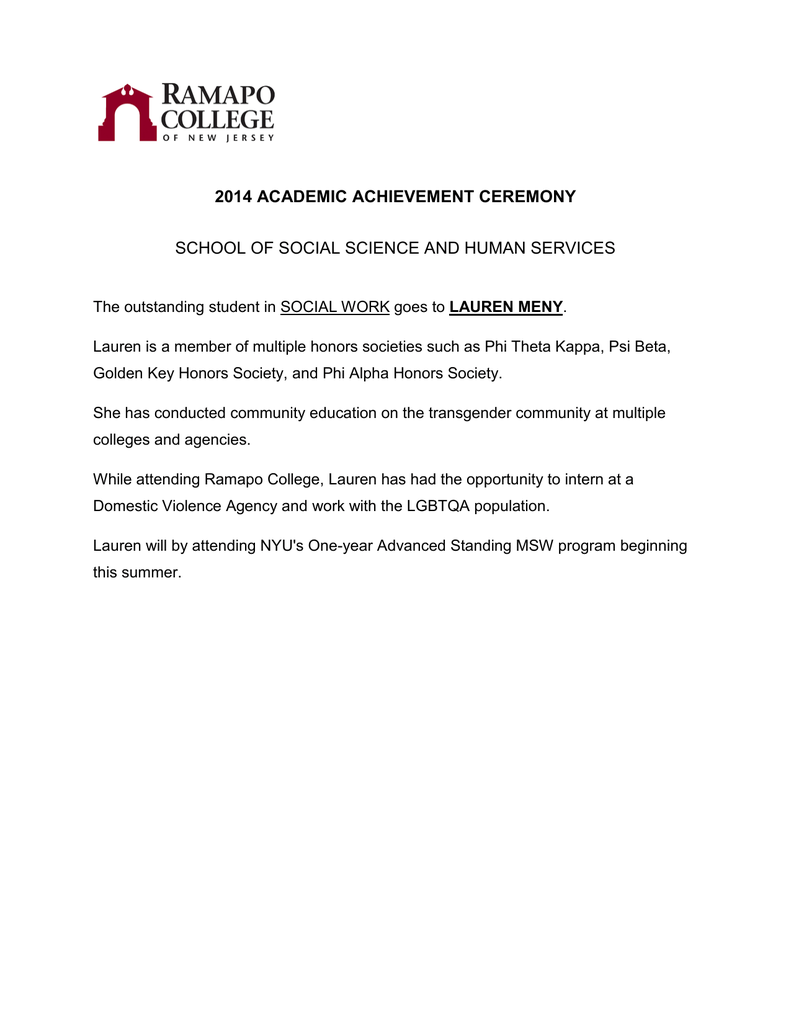 2014 ACADEMIC ACHIEVEMENT CEREMONY
SCHOOL OF SOCIAL SCIENCE AND HUMAN SERVICES
The outstanding student in SOCIAL WORK goes to LAUREN MENY.
Lauren is a member of multiple honors societies such as Phi Theta Kappa, Psi Beta,
Golden Key Honors Society, and Phi Alpha Honors Society.
She has conducted community education on the transgender community at multiple
colleges and agencies.
While attending Ramapo College, Lauren has had the opportunity to intern at a
Domestic Violence Agency and work with the LGBTQA population.
Lauren will by attending NYU's One-year Advanced Standing MSW program beginning
this summer.