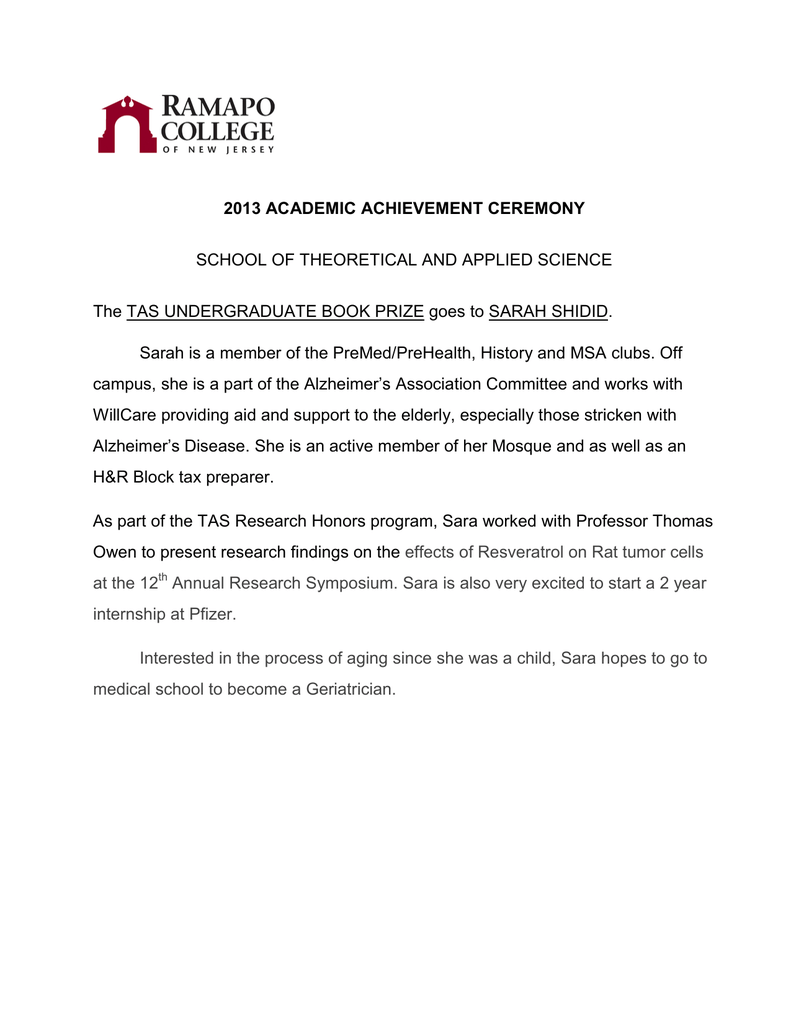 2013 ACADEMIC ACHIEVEMENT CEREMONY
SCHOOL OF THEORETICAL AND APPLIED SCIENCE
The TAS UNDERGRADUATE BOOK PRIZE goes to SARAH SHIDID.
Sarah is a member of the PreMed/PreHealth, History and MSA clubs. Off
campus, she is a part of the Alzheimer's Association Committee and works with
WillCare providing aid and support to the elderly, especially those stricken with
Alzheimer's Disease. She is an active member of her Mosque and as well as an
H&R Block tax preparer.
As part of the TAS Research Honors program, Sara worked with Professor Thomas
Owen to present research findings on the effects of Resveratrol on Rat tumor cells
at the 12th Annual Research Symposium. Sara is also very excited to start a 2 year
internship at Pfizer.
Interested in the process of aging since she was a child, Sara hopes to go to
medical school to become a Geriatrician.