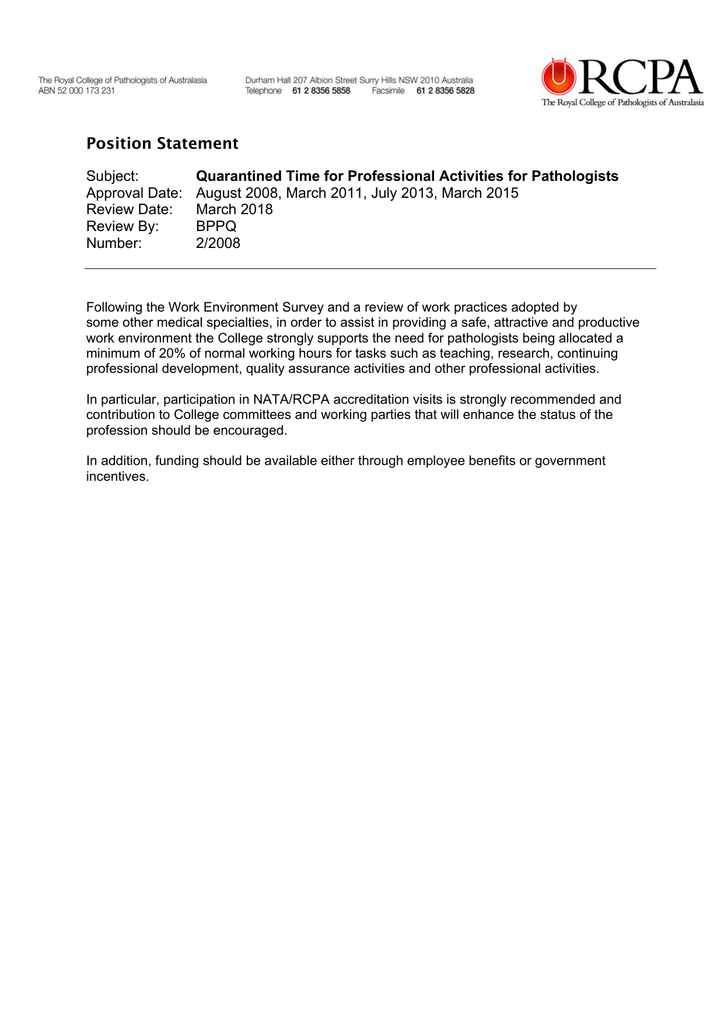 ,
Position Statement
Subject:
Approval Date:
Review Date:
Review By:
Number:
Quarantined Time for Professional Activities for Pathologists
August 2008, March 2011, July 2013, March 2015
March 2018
BPPQ
2/2008
Following the Work Environment Survey and a review of work practices adopted by
some other medical specialties, in order to assist in providing a safe, attractive and productive
work environment the College strongly supports the need for pathologists being allocated a
minimum of 20% of normal working hours for tasks such as teaching, research, continuing
professional development, quality assurance activities and other professional activities.
In particular, participation in NATA/RCPA accreditation visits is strongly recommended and
contribution to College committees and working parties that will enhance the status of the
profession should be encouraged.
In addition, funding should be available either through employee benefits or government
incentives.