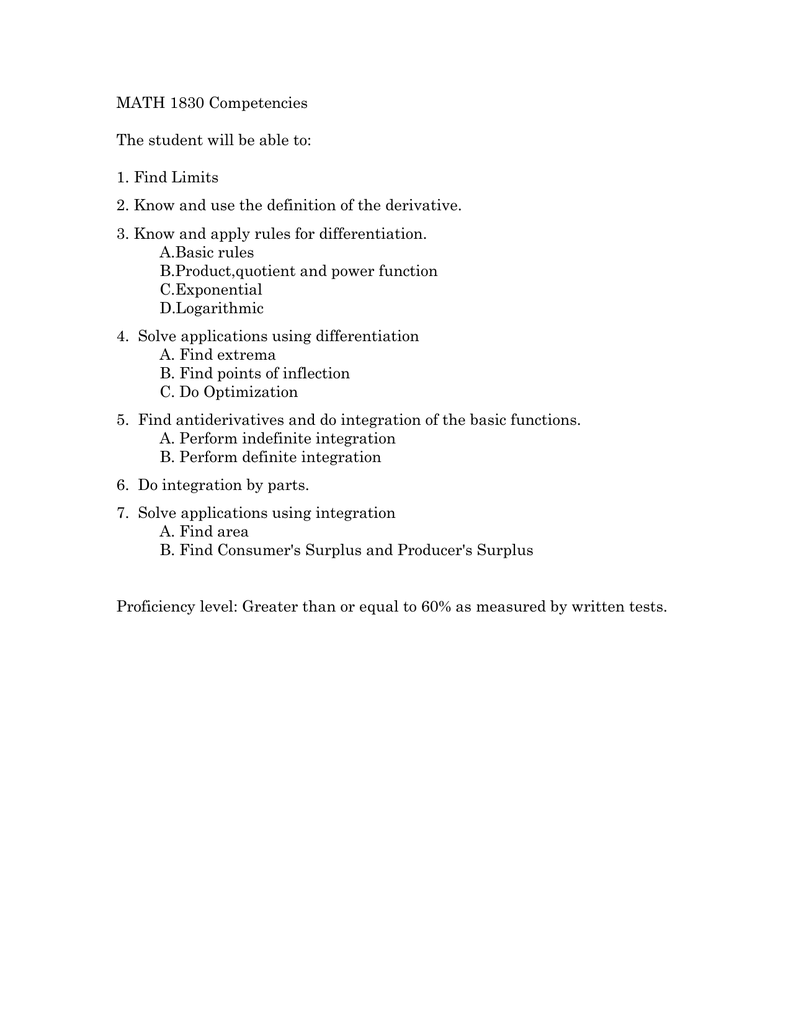 MATH 1830 Competencies
The student will be able to:
1. Find Limits
2. Know and use the definition of the derivative.
3. Know and apply rules for differentiation.
A.Basic rules
B.Product,quotient and power function
C.Exponential
D.Logarithmic
4. Solve applications using differentiation
A. Find extrema
B. Find points of inflection
C. Do Optimization
5. Find antiderivatives and do integration of the basic functions.
A. Perform indefinite integration
B. Perform definite integration
6. Do integration by parts.
7. Solve applications using integration
A. Find area
B. Find Consumer's Surplus and Producer's Surplus
Proficiency level: Greater than or equal to 60% as measured by written tests.