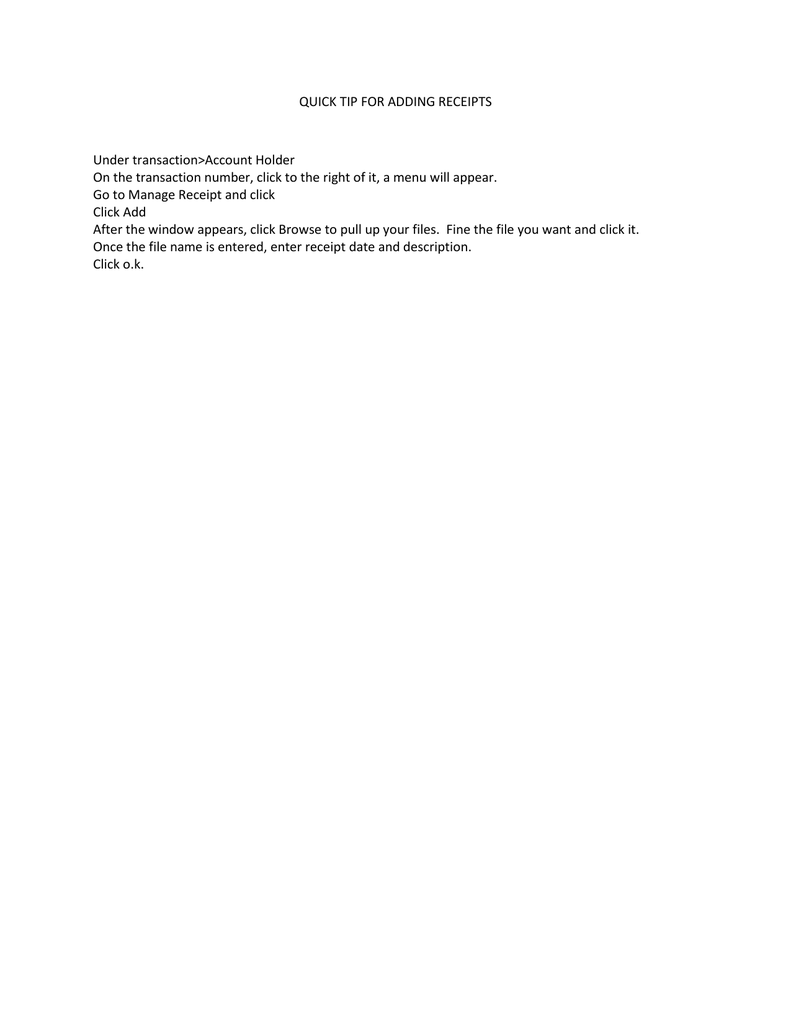 QUICK TIP FOR ADDING RECEIPTS
Under transaction>Account Holder
On the transaction number, click to the right of it, a menu will appear.
Go to Manage Receipt and click
Click Add
After the window appears, click Browse to pull up your files. Fine the file you want and click it.
Once the file name is entered, enter receipt date and description.
Click o.k.