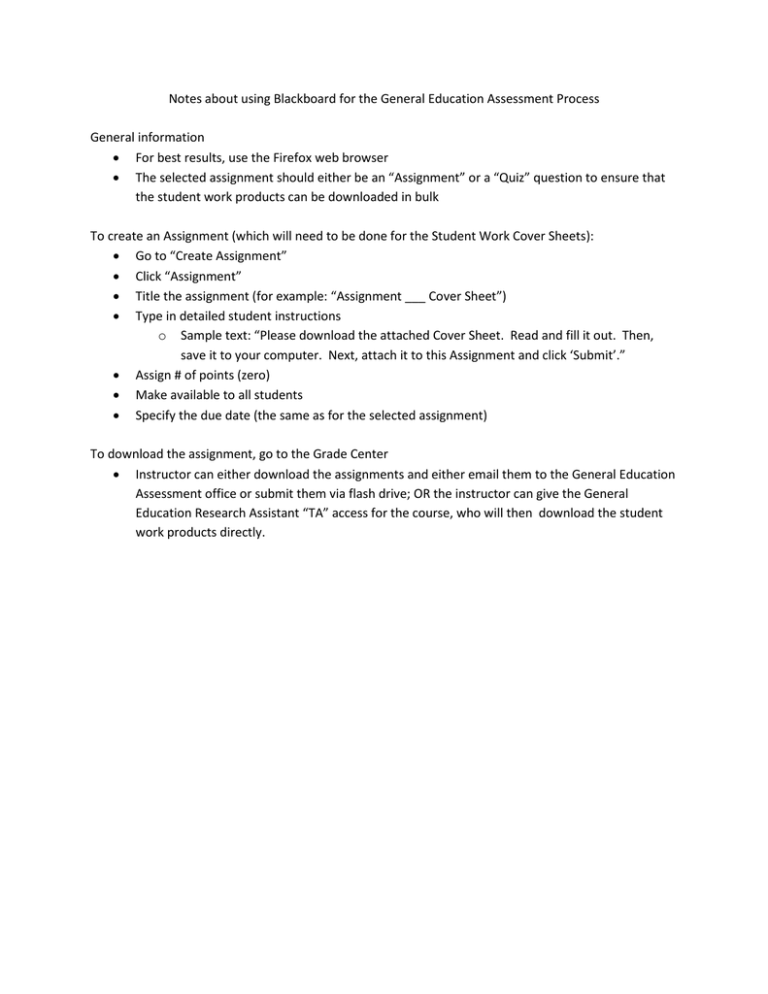 Notes about using Blackboard for the General Education Assessment Process
General information
• For best results, use the Firefox web browser
• The selected assignment should either be an "Assignment" or a "Quiz" question to ensure that
the student work products can be downloaded in bulk
To create an Assignment (which will need to be done for the Student Work Cover Sheets):
• Go to "Create Assignment"
• Click "Assignment"
• Title the assignment (for example: "Assignment ___ Cover Sheet")
• Type in detailed student instructions
o Sample text: "Please download the attached Cover Sheet. Read and fill it out. Then,
save it to your computer. Next, attach it to this Assignment and click 'Submit'."
• Assign # of points (zero)
• Make available to all students
• Specify the due date (the same as for the selected assignment)
To download the assignment, go to the Grade Center
• Instructor can either download the assignments and either email them to the General Education
Assessment office or submit them via flash drive; OR the instructor can give the General
Education Research Assistant "TA" access for the course, who will then download the student
work products directly.