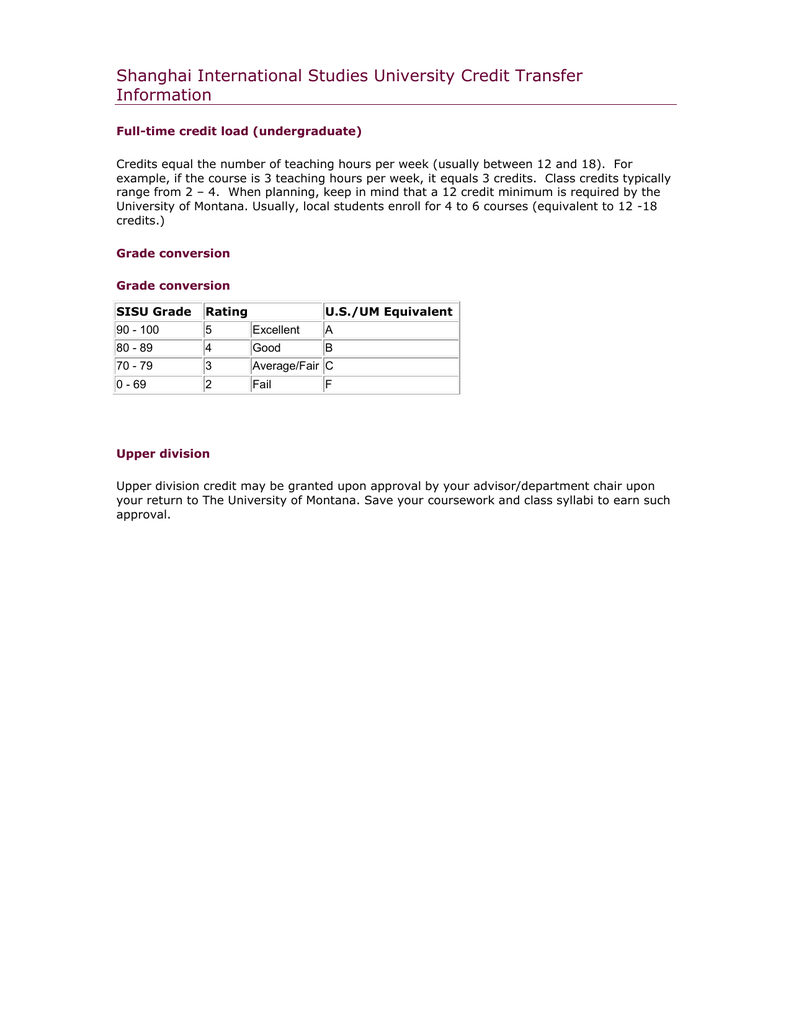 Shanghai International Studies University Credit Transfer
Information
Full-time credit load (undergraduate)
Credits equal the number of teaching hours per week (usually between 12 and 18). For
example, if the course is 3 teaching hours per week, it equals 3 credits. Class credits typically
range from 2 – 4. When planning, keep in mind that a 12 credit minimum is required by the
University of Montana. Usually, local students enroll for 4 to 6 courses (equivalent to 12 -18
credits.)
Grade conversion
Grade conversion
SISU Grade
Rating
90 - 100
5
Excellent
U.S./UM Equivalent
A
80 - 89
4
Good
B
70 - 79
3
Average/Fair C
0 - 69
2
Fail
F
Upper division
Upper division credit may be granted upon approval by your advisor/department chair upon
your return to The University of Montana. Save your coursework and class syllabi to earn such
approval.