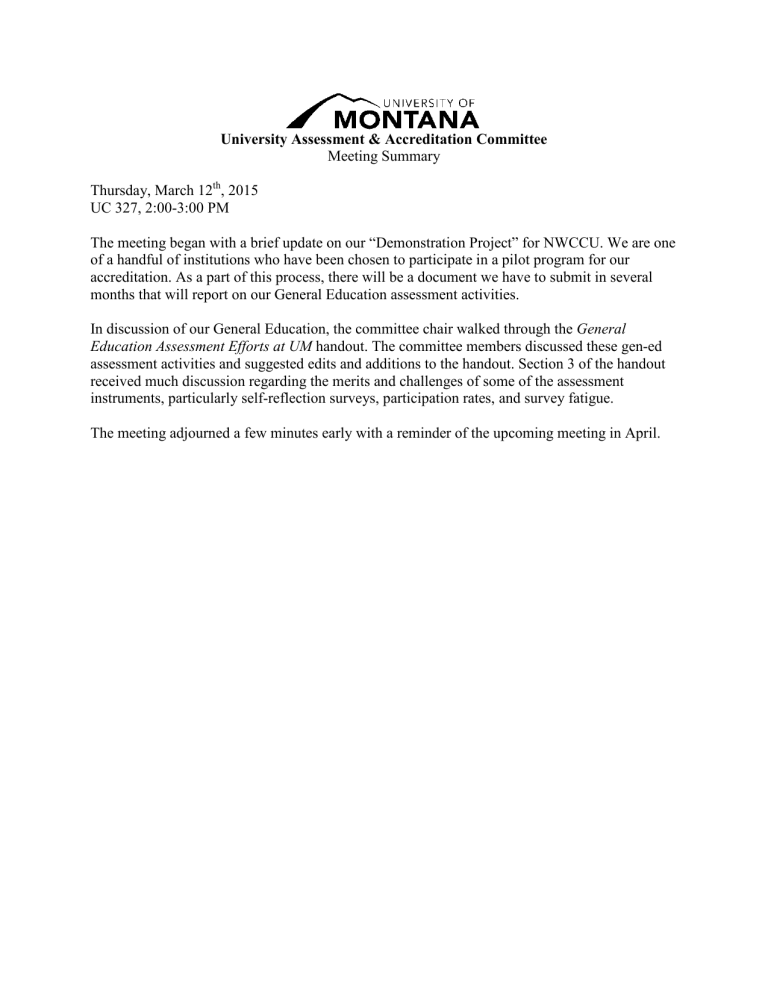 University Assessment & Accreditation Committee
Meeting Summary
Thursday, March 12 th
, 2015
UC 327, 2:00-3:00 PM
The meeting began with a brief update on our "Demonstration Project" for NWCCU. We are one of a handful of institutions who have been chosen to participate in a pilot program for our accreditation. As a part of this process, there will be a document we have to submit in several months that will report on our General Education assessment activities.
In discussion of our General Education, the committee chair walked through the General
Education Assessment Efforts at UM handout. The committee members discussed these gen-ed assessment activities and suggested edits and additions to the handout. Section 3 of the handout received much discussion regarding the merits and challenges of some of the assessment instruments, particularly self-reflection surveys, participation rates, and survey fatigue.
The meeting adjourned a few minutes early with a reminder of the upcoming meeting in April.