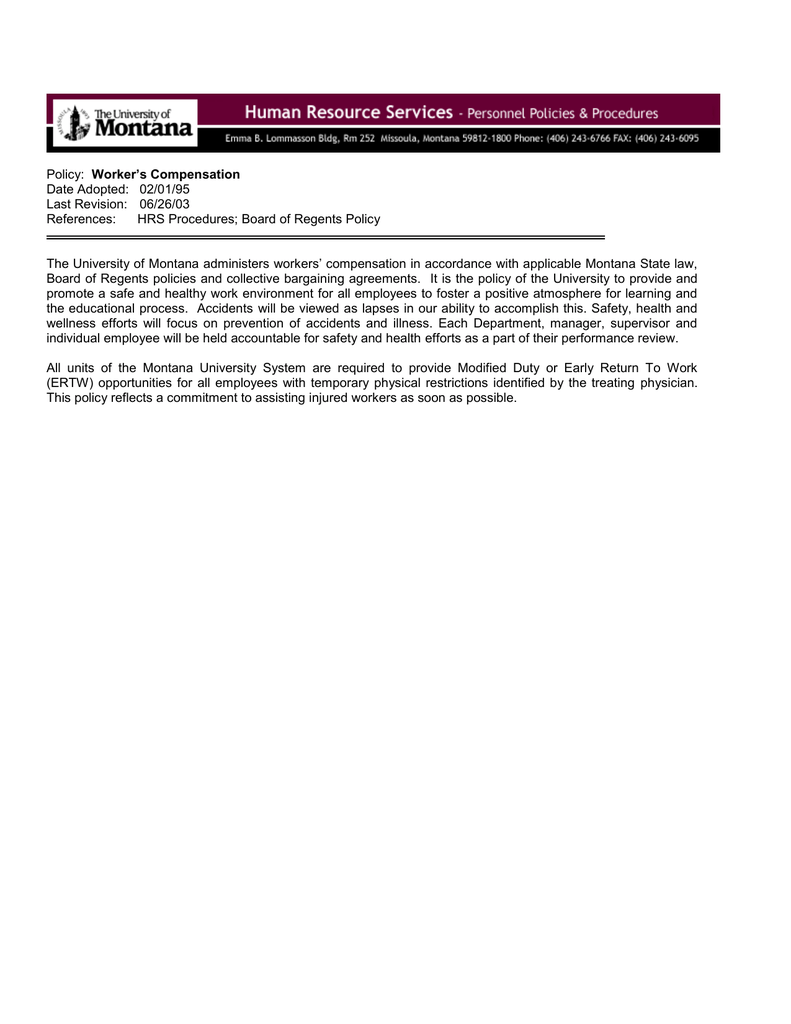 Policy: Worker's Compensation
Date Adopted: 02/01/95
Last Revision: 06/26/03
References:
HRS Procedures; Board of Regents Policy
The University of Montana administers workers' compensation in accordance with applicable Montana State law,
Board of Regents policies and collective bargaining agreements. It is the policy of the University to provide and
promote a safe and healthy work environment for all employees to foster a positive atmosphere for learning and
the educational process. Accidents will be viewed as lapses in our ability to accomplish this. Safety, health and
wellness efforts will focus on prevention of accidents and illness. Each Department, manager, supervisor and
individual employee will be held accountable for safety and health efforts as a part of their performance review.
All units of the Montana University System are required to provide Modified Duty or Early Return To Work
(ERTW) opportunities for all employees with temporary physical restrictions identified by the treating physician.
This policy reflects a commitment to assisting injured workers as soon as possible.