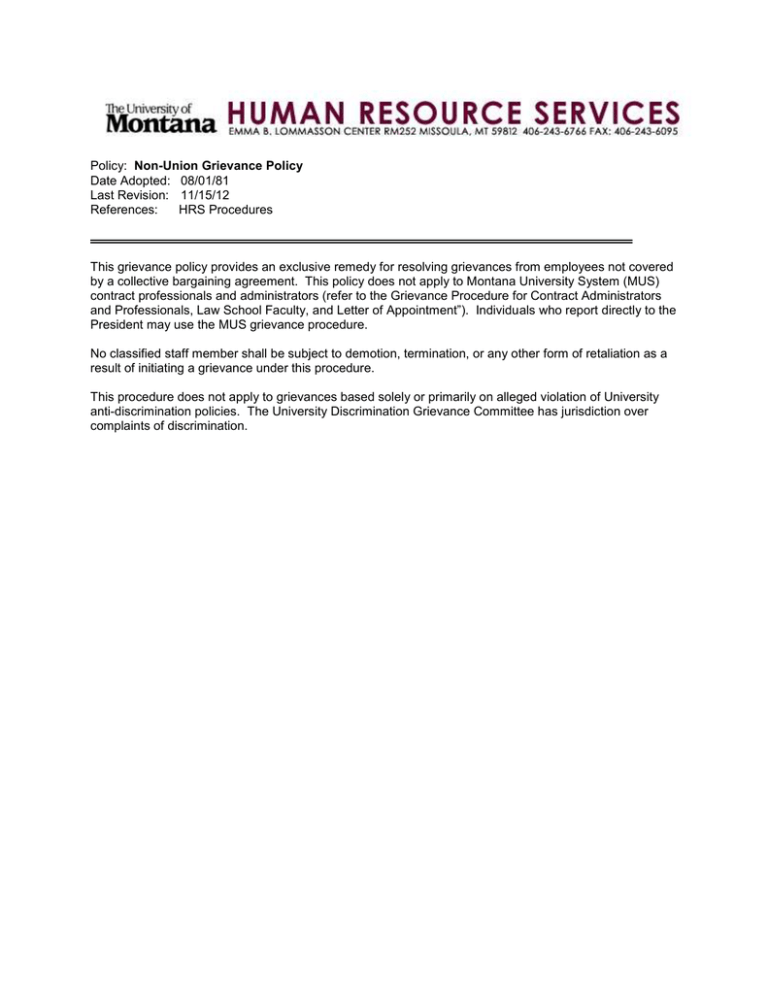 Policy: Non-Union Grievance Policy
Date Adopted: 08/01/81
Last Revision: 11/15/12
References:
HRS Procedures
This grievance policy provides an exclusive remedy for resolving grievances from employees not covered
by a collective bargaining agreement. This policy does not apply to Montana University System (MUS)
contract professionals and administrators (refer to the Grievance Procedure for Contract Administrators
and Professionals, Law School Faculty, and Letter of Appointment"). Individuals who report directly to the
President may use the MUS grievance procedure.
No classified staff member shall be subject to demotion, termination, or any other form of retaliation as a
result of initiating a grievance under this procedure.
This procedure does not apply to grievances based solely or primarily on alleged violation of University
anti-discrimination policies. The University Discrimination Grievance Committee has jurisdiction over
complaints of discrimination.