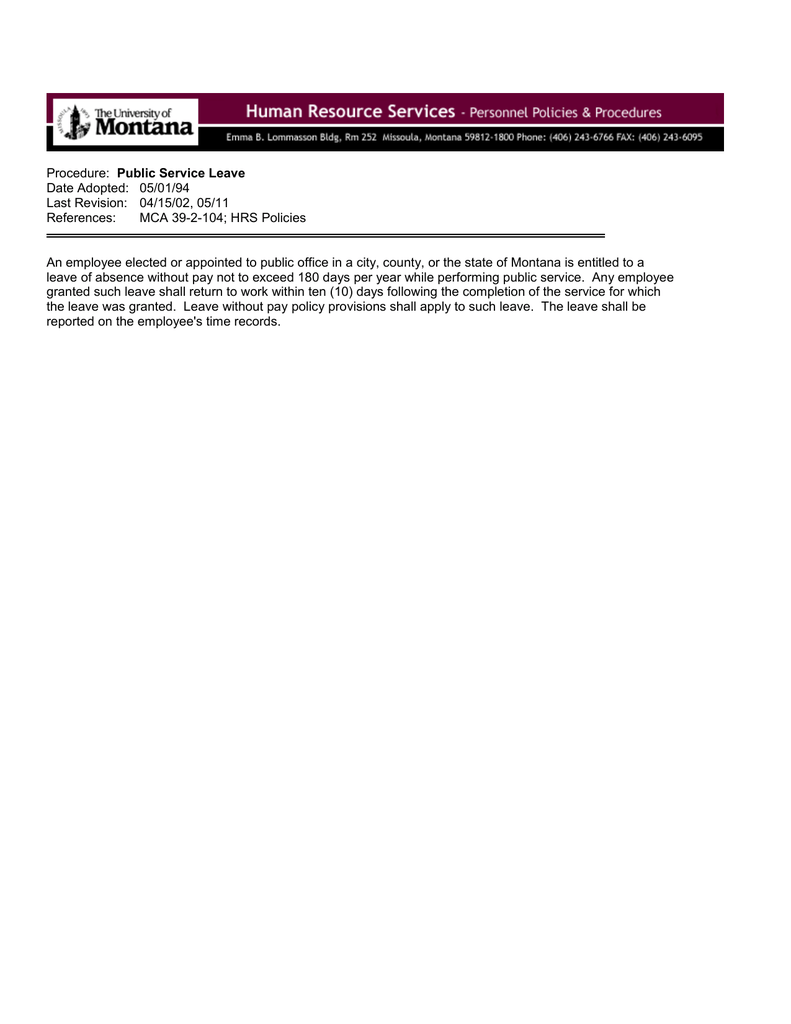 Procedure: Public Service Leave
Date Adopted: 05/01/94
Last Revision: 04/15/02, 05/11
References:
MCA 39-2-104; HRS Policies
An employee elected or appointed to public office in a city, county, or the state of Montana is entitled to a
leave of absence without pay not to exceed 180 days per year while performing public service. Any employee
granted such leave shall return to work within ten (10) days following the completion of the service for which
the leave was granted. Leave without pay policy provisions shall apply to such leave. The leave shall be
reported on the employee's time records.