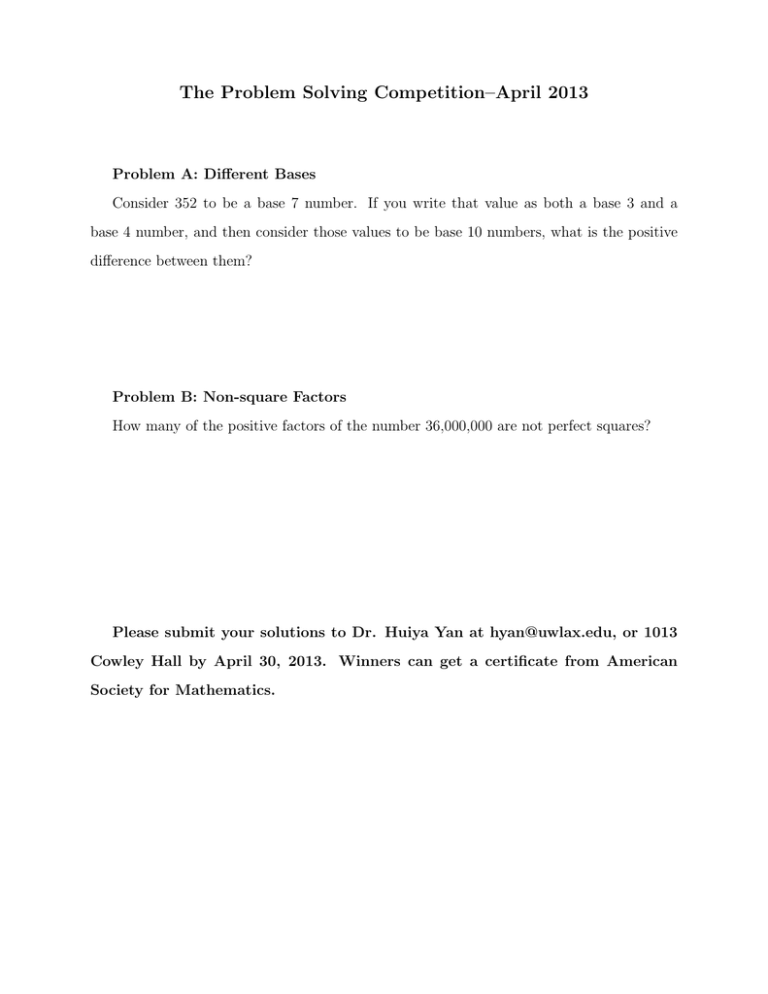 The Problem Solving Competition–April 2013
Problem A: Different Bases
Consider 352 to be a base 7 number. If you write that value as both a base 3 and a
base 4 number, and then consider those values to be base 10 numbers, what is the positive
difference between them?
Problem B: Non-square Factors
How many of the positive factors of the number 36,000,000 are not perfect squares?
Please submit your solutions to Dr. Huiya Yan at hyan@uwlax.edu, or 1013
Cowley Hall by April 30, 2013. Winners can get a certificate from American
Society for Mathematics.