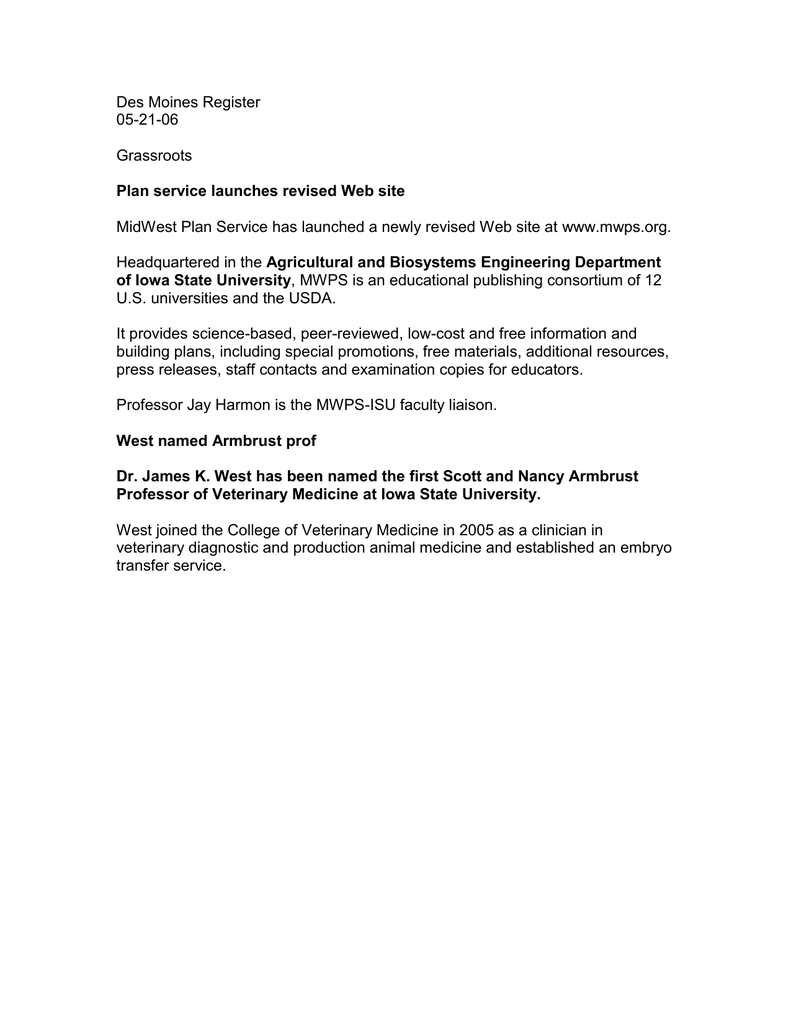 Des Moines Register
05-21-06
Grassroots
Plan service launches revised Web site
MidWest Plan Service has launched a newly revised Web site at www.mwps.org.
Headquartered in the Agricultural and Biosystems Engineering Department
of Iowa State University, MWPS is an educational publishing consortium of 12
U.S. universities and the USDA.
It provides science-based, peer-reviewed, low-cost and free information and
building plans, including special promotions, free materials, additional resources,
press releases, staff contacts and examination copies for educators.
Professor Jay Harmon is the MWPS-ISU faculty liaison.
West named Armbrust prof
Dr. James K. West has been named the first Scott and Nancy Armbrust
Professor of Veterinary Medicine at Iowa State University.
West joined the College of Veterinary Medicine in 2005 as a clinician in
veterinary diagnostic and production animal medicine and established an embryo
transfer service.