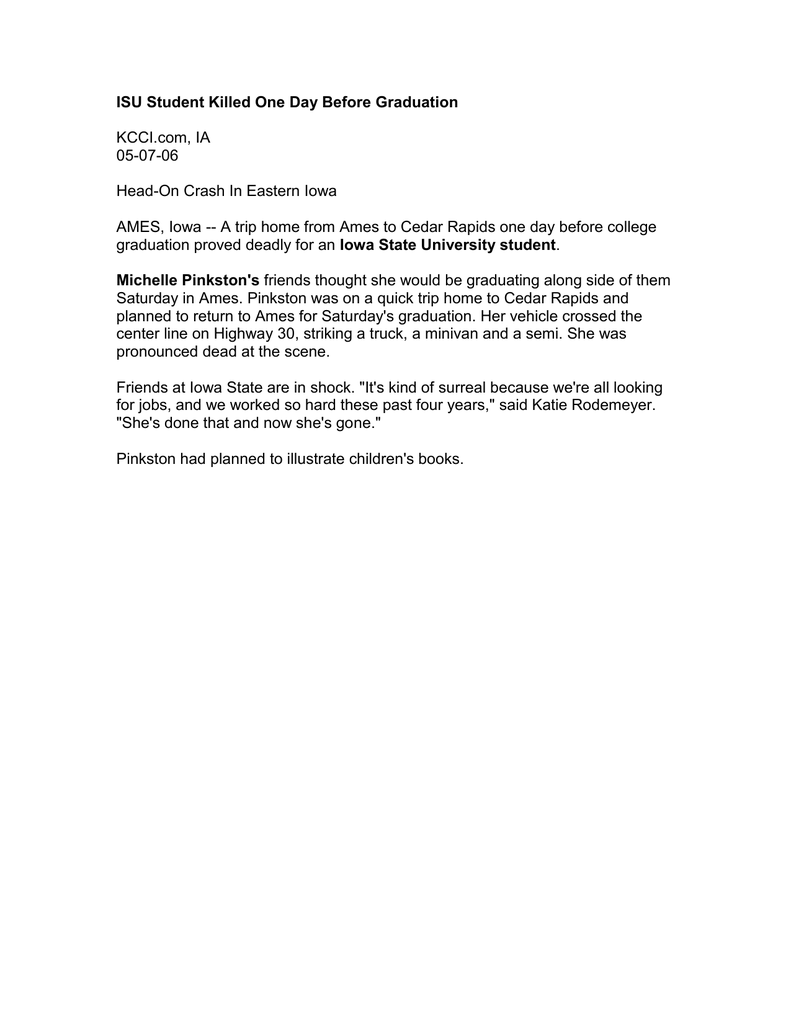 ISU Student Killed One Day Before Graduation
KCCI.com, IA
05-07-06
Head-On Crash In Eastern Iowa
AMES, Iowa -- A trip home from Ames to Cedar Rapids one day before college
graduation proved deadly for an Iowa State University student.
Michelle Pinkston's friends thought she would be graduating along side of them
Saturday in Ames. Pinkston was on a quick trip home to Cedar Rapids and
planned to return to Ames for Saturday's graduation. Her vehicle crossed the
center line on Highway 30, striking a truck, a minivan and a semi. She was
pronounced dead at the scene.
Friends at Iowa State are in shock. "It's kind of surreal because we're all looking
for jobs, and we worked so hard these past four years," said Katie Rodemeyer.
"She's done that and now she's gone."
Pinkston had planned to illustrate children's books.